Breast cancer risk assessment is critical for women under 45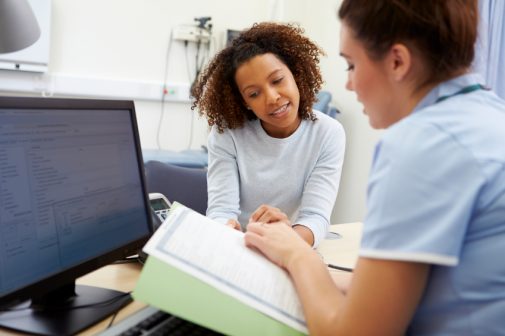 New research suggests that starting at age 40, women should receive a breast cancer risk assessment to determine when they should start getting mammograms.
Breast surgeons from Massachusetts General Hospital and Brigham and Women's Hospital in Boston presented this new research at the American Society of Breast Surgeons' annual meeting.
"We believe formal risk assessment is essential for women ages 40 to 44 in order to identify those who require screening mammography to start at the age of 40, and those who would qualify for screening MRIs and genetic testing," said Dr. Jennifer Plichta, breast surgery fellow at Massachusetts General Hospital and Brigham and Women's Hospital in Boston, in a news release.
The analysis was designed to examine the American Cancer Society (ACS) and American Society of Breast Surgeon's 2015 breast cancer screening guidelines that recommended women wait until age 45 to get their first mammogram. The previous recommendation was to start testing at age 40.
Researchers analyzed how many women between the ages of 40 and 44 in their breast surgery practice were eligible for screening mammograms compared to those age 45 and older. Patients with a history of breast cancer or a known breast cancer mutation were excluded.
The study involved more than 900 women between the ages of 40 to 44. Risk calculations were used to determine if they had an increased risk of breast cancer and would be eligible to receive a mammogram starting at age 40. The risk factors included those who met the ACS's risk definition of 15 percent or greater, the high-risk definition of 20 percent or greater and those at risk of having a genetic mutation.
Half of the women met the requirements for an early mammogram. In addition, 32 percent were eligible for an MRI screening and 25 percent qualified for genetic testing.
The researchers concluded that since the new guidelines focus on a patient knowing their breast cancer risk, that doctors need to make sure assessments are performed for women in this age group.
The ACS estimates that one in eight women will develop breast cancer during their lifetime; it is the second leading cause of death in women.
Breast surgeon Dr. Gale England, an Advocate Medical Group physician at Advocate Good Samaritan Hospital in Downers Grove, Ill., says that screenings and tests to detect a woman's chance of developing cancer are saving thousands of lives each year.
"It's important for women to know their family history and understand the risk that could be associated with developing breast cancer. Fortunately we have a variety of tools at our disposal that can help determine a patient's risk," says Dr. England. "By working together, we can create a timeline that includes regular testing and follow-up for patients who are at higher risk."
Related Posts
Comments
About the Author
Johnna Kelly, healthe news contributor, is a manager of public affairs and marketing at Advocate Christ Medical Center in Oak Lawn. She is a former newspaper reporter and spent nearly 10 years as a public relations professional working for state and county government. During her time as a communications staffer for the Illinois General Assembly, she was integral in drafting and passing legislation creating Andrea's Law, the nation's first murderer registry. In her spare time, she volunteers at a local homeless shelter, enjoys traveling, photography and watching the Chicago Bulls.