Suicide rate increases sharply in U.S.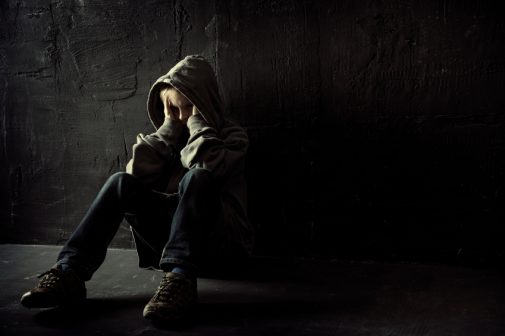 Suicide rates are on the rise, swelling 24 percent between 1999 and 2014, according to a new government report.
As one of the top 10 leading causes of death, suicide accounted for almost 43,000 deaths in the United States in 2014. Mounting economic and social pressures seem to be playing a role in the increase, but a majority of suicides are tied to behavioral health illness. Experts in this area say more needs to be done to diagnose and treat these illnesses, which include bipolar disorder and depression.
"Accurate diagnosis and treatment of behavioral health illness could save millions of lives. We're talking about chronic diseases of the brain and spinal cord," says Dr. Adam Rubinstein, an internal medicine and addiction medicine physician at Advocate Condell Medical Center in Libertyville, Ill. "Stigma regarding brain disease can be deadly. Roughly 25 to 50 percent of those with bipolar disorder attempt suicide and 15 percent of those with major depression will attempt it."
The report, issued by the Centers for Disease Control and Prevention, offered these staggering statistics:
In 2014, roughly 13 out of every 100,000 people in the United States committed suicide. The number had been 10.5 per 100,000 15 years earlier.
For females, the most significant increase was in girls age 10 to 14. Although the number is small – 150 in 2014 – it reflects an increase of 200 percent compared with 1999.
In males, the most significant increase was in the 45 to 64 age group. Men age 75 and older remain the most likely to commit suicide of any demographic, although the percentage decreased from 42.4 per 100,000 in 1999 to 38.8 per 100,000 in 2014.
Men were most likely to use guns to commit suicide, while poisoning was the most frequent method for females, with firearms following close behind.
Health care professionals insist doctors could do more to identify and help patients at risk of suicide if they had more time to spend with them.
"Doctors need more time to talk with patients," says Dr. Rubinstein. "High-tech procedures get lots of glory in the U.S. Now let's shift our values to actual in-depth communication."
"Was there a history of significant depression, dark thoughts or anxiety prior to age 12? Is there a family history of alcohol addiction, opioid addiction or bipolar disorder? Patients who have used alcohol and/or marijuana fairly regularly since age 12 are at higher risk for addiction to cocaine, pain pills and heroin," he says. "They are then at much higher risk for suicide compared to their peers who tried marijuana once but did not return to it."
Related Posts
Comments
About the Author
Kathleen Troher, health enews contributor, is manager of public affairs and marketing at Advocate Good Sheperd Hospital in Barrington. She has more than 20 years of journalism experience, with her primary focus in the newspaper and magazine industry. Kathleen graduated from Columbia College in Chicago, earning her degree in journalism with an emphasis on science writing and broadcasting. She loves to travel with her husband, Ross. They share their home with a sweet Samoyed named Maggie.