How do neighborhood bars affect ambulance calls?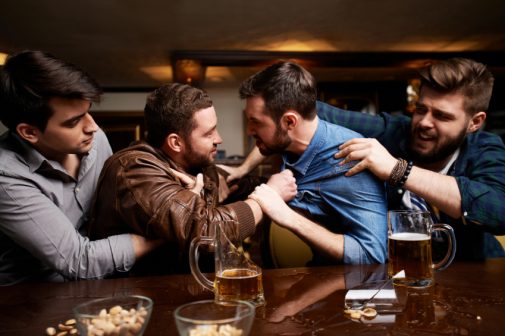 More local watering holes can mean up to eight times more ambulance calls to a neighborhood, according to a new study.
The Toronto-based study shows that areas with the most bars and restaurants serving alcohol have 7.8 times more ambulance calls than localities with fewer drinking establishments. These findings were recently published in the journal, Medicine.
Researchers based these finding on analysis of trends in ambulance and emergency medical services (EMS) calls and the density of alcohol-serving establishments around Toronto.
Calls to 911 for EMS related to trauma ranged from about 45 per 1,000 in areas with no places licensed to sell and serve alcohol to 381 per 1,000 calls in areas with the highest density of these places, the study showed.
"The direct health costs of heavy alcohol use is well known; high blood pressure, heart disease, liver disease, stroke, digestive problems and some cancers," says Dr. Nader Beshay, an internal medicine specialist at Advocate South Suburban Hospital in Hazel Crest, Ill. "But, this study highlights the potentially significant indirect community health effects, in the forms of trauma and violence, of convenient access to alcohol."
Trauma risk was particularly high among young men in and around bars, night clubs, pool halls and similar spots serving drinks. The findings also showed that EMS calls in response to assaults near bars or restaurants peak around last call, 2 a.m., in Toronto.
Notably, the report points out that ambulance calls nearly triple at the end of the month when many people get paid. The researchers suggest that alcohol consumption may be related to how much money people have, not just the cost.
"It is no secret that alcohol lowers inhibitions and changes decision-making ability, which can lead to risky behavior," says Dr. Beshay. "This study gives public officials and public health professionals some very useful information as they make decisions that can impact neighborhoods and the people who live in them."
Related Posts
Comments
About the Author
Nate Llewellyn, health enews contributor, is a manager of public affairs at Advocate Medical Group. Nate began his career as a journalist and builds daily on his nearly 20 years of writing experience. He spends most of his free time following his wife to their two sons' various activities.