Even more reasons to eat your broccoli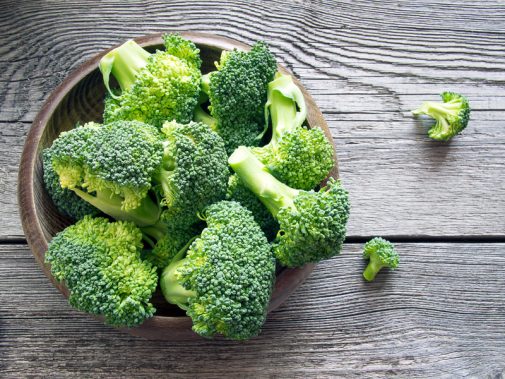 As a child, you may have avoided broccoli at all costs. As the health conscious adult you surely are, it may be a staple of your diet. But, love it or hate it, the benefits of broccoli can't be denied. It has long been referenced as a so-called super food. And a recent study suggests broccoli has even more health benefits than we once thought.
University of Illinois researchers found that broccoli is full of healthy promoting agents called phenolic compounds. These "compounds, including certain flavonoids, are associated with a lower risk of coronary artery disease, type II diabetes, asthma, and several types of cancer," said Jack Juvik, a U of I geneticist.
In addition, Juvik discovered that by eating broccoli rich in phenolic compounds, the vegetable helps to reduce inflammation and lessen the risk for a number of degenerative diseases.
The study noted that our bodies do not naturally produce phenolic compounds, which makes eating broccoli even more important to fight off the risk for infections.
"Broccoli is also rich in vitamin A and C, fiber, folate and potassium: it's essentially a nutrition powerhouse that provides a variety of services for our bodies such as maintaining skin, our immune system, aiding in digestion and more," says Melodi Peters, a registered dietitian at Advocate Good Shepherd Hospital in Barrington, Ill.
According to Peters, "broccoli heads should be dark green, purplish or bluish green- the deeper the color, the more nutritious. To preserve broccoli's beautiful green color and delicious flavor, make sure you don't overcook it."
While there are many ways to eat broccoli, Peters offers a few easy ways to enjoy this super food this summer:
Dip raw broccoli florets into hummus, salsa, or low fat dip
Add chopped broccoli florets to omelets or quiches
Add chopped broccoli florets and stalks to mixed green salads
Use broccoli florets as a topping for pizza
Use broccoli florets in vegetarian pizza
Related Posts
Comments
About the Author