Could a genetic test detect Alzheimer's risk in young adults?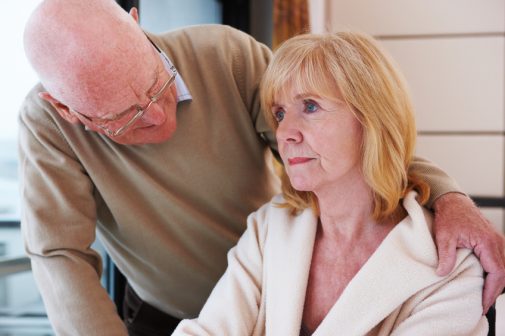 A genetic test may detect people at risk for Alzheimer's disease long before symptoms even occur in young adults, according to a new study.
The study, published in the American Academy of Neurology, analyzed brain scans and genetic tests of young adults and compared the results against senior citizens suffering from dementia.
"The stage of Alzheimer's before symptoms show up is thought to last over a decade," said Elizabeth Mormino, lead researcher at Massachusetts General Hospital in Charleston, Mass., in a press release. "Given that current clinical trials are testing whether therapies can slow memory and thinking decline among people at risk for the disease, it is critical to understand the influence of risk factors before symptoms are present."
During the study, researchers used MRI images to analyze the hippocampus, or memory center of the brain, in 160 seniors with dementia, and more than 1,000 without dementia. The researchers analyzed their DNA and searched for specific gene variants associated with a high risk of developing the disease, such as memory and thinking decline, clinical progression of the disease and volume of the hippocampus.  Next, researchers calculated the risk score and hippocampus volume in 1,300 healthy adults between the ages of 18 and 35.
The researchers found an association between a higher risk score and having a smaller hippocampus volume with both older and younger study participants.
"This implies that changes early in life may impact risk of dementia late in life, and that these changes have a genetic basis," said Mormino.
In addition, the researchers found that older adults who entered the study without dementia ended up having a higher risk score because of worsening memory that could result in a greater chance of being diagnosed with dementia.
The findings were released following the recent death of former University of Tennessee women's basketball coach Pat Summitt, 64, who suffered from early-onset Alzheimer's. Summitt, who was diagnosed in 2011 at the age of 59, stepped down as the head coach in 2012.
Summitt was one of the 5.1 million Americans diagnosed with Alzheimer's disease, a form of dementia. According to the Alzheimer's Association, one in three seniors dies with Alzheimer's or another dementia each year.
Sue Durkin, a geriatric advanced practice nurse at Advocate Good Samaritan Hospital in Downers Grove, Ill., says more research is available that concludes Alzheimer's disease starts many years before symptoms occur.
"While genetic testing has been shown to have relevance in some forms of dementia, we are still looking for that definitive biomarker test that can not only be predictive but accurately diagnose Alzheimer's disease in a cost effective manner," says Durkin. "However, it is important to note that findings in a longitudinal study may be clinically significant, as they demonstrate changes over time and provide information for new research studies."
In order to reduce your risk of Alzheimer's disease, Durkin suggests eating a heart-healthy diet and exercising regularly.
"As far as prevention, genetics is only half of the story. Our environment and lifestyle are huge factors in the development of many diseases. Regular exercise, social engagement and a healthy diet without processed ingredients or high sugar content can help prevent the chronic inflammatory processes such as diabetes, hypertension and obesity that are often linked to Alzheimer's disease," says Durkin.
Related Posts
Comments
About the Author
Johnna Kelly, healthe news contributor, is a manager of public affairs and marketing at Advocate Christ Medical Center in Oak Lawn. She is a former newspaper reporter and spent nearly 10 years as a public relations professional working for state and county government. During her time as a communications staffer for the Illinois General Assembly, she was integral in drafting and passing legislation creating Andrea's Law, the nation's first murderer registry. In her spare time, she volunteers at a local homeless shelter, enjoys traveling, photography and watching the Chicago Bulls.