"I was diagnosed with Crohn's at age 7"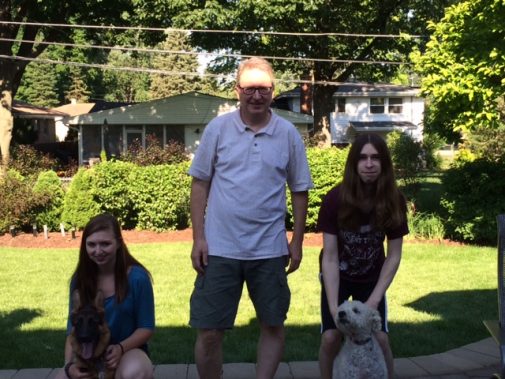 Bill Kaszubowski was only seven years old when he had his first colonoscopy. After symptoms of stomach pain and weight loss rendered him virtually homebound, his mother Sandy decided it was time to see a physician.
Doctor's diagnosed him with Crohn's disease. Crohn's disease and ulcerative colitis are both an inflammatory bowel disease (IBD), a life-long condition causing inflammation and ulcers to take over your digestive tract. This disease is commonly diagnosed in the late teens and early twenties and stays with you forever.
When it comes to IBD, medication is the key to improving symptoms and inducing remission. For example, Bill has been on several different medications. "The first was when I was seven, I took a pill at the recommended dosage," he says. "Later, when I was twelve, I had a monthly IV. And from seventeen until now, I take a weekly injection in my stomach."
Medication for inflammatory bowel disease is crucial. By finding the right medication, he is able to live a normal life without any restrictions. But to ensure one's safety and health, all medications require that you are up to date on all vaccines prior to starting them, and some medications even require blood tests every three months. Physicians also recommend that adults who have had Crohn's colitis or ulcerative colitis for eight years should have colonoscopies every two years to check for pre-cancerous cells in their colon, because people with IBD have an increased risk of colon cancer.
Women can also have IBD and deal with a variety of different issues, especially when it comes to planning a pregnancy.
"Women need to make sure their disease is in remission when they become pregnant," advises Dr. Nina Merel, a gastroenterologist at the Center for Digestive Health at Advocate Lutheran General Hospital in Park Ridge, Ill. "The health of the mother during pregnancy outweighs any medication risks to the fetus. Medical treatment should be continued throughout pregnancy and breastfeeding. Flare ups after delivery are generally due to women stopping their medications. Women should continue their treatment even while breastfeeding."
Both Dr. Merel and Bill stress the importance of having a good ongoing relationship with your physician. They know when you are healthy and if you become sick.
"Be sure to trust them, and tell them everything you are feeling so they can properly treat you," adds Bill.
While inflammatory bowel disease is a lifelong journey, by taking your medication regularly and staying in contact with your physician, many can lead normal lives just like Bill.
Related Posts
Comments
About the Author
Evonne Woloshyn, health enews contributor, is director of public affairs at Advocate Children's Hospital. Evonne began her career as an anchor and reporter in broadcast news. Over the past 20 years, she has worked in health care marketing in both Ohio and Illinois. Evonne loves to travel, spend time with family and is an avid Pittsburgh Steelers fan!