Life is about choices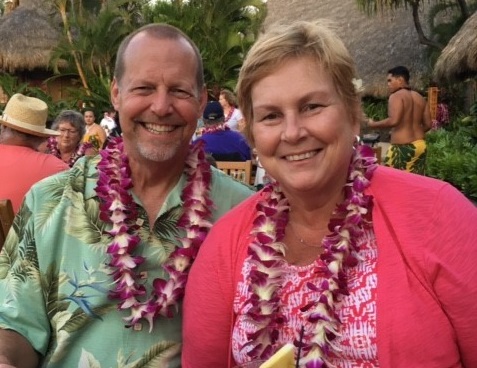 Lynne Grunthaner was 37 years old when she was diagnosed with non-Hodgins lymphoma at Advocate Good Sheperd Hospital. The care she experienced during her time there encouraged Lynne to become a neonatal nurse at that very same hospital. She wanted to provide the same quality of care to patients she received during her stay.
But after working at Advocate for more than 20 years, Lynne started to feel like something was wrong with her body, again.
After two weeks of testing, Lynne received heartbreaking news from Dr. Herbert Reisel, an oncologist at Advocate Good Sheperd Hospital in Barrington, Ill. The disease was back, and she wasn't going to be able to receive the same treatment plan this time around. Dr. Reisel explained that Lynne would need a more aggressive treatment plan this time, which included chemotherapy, intrathecal chemotherapy, and a bone marrow transplant.
She weighed all of her care options and even got a second opinion, but she ultimately chose Advocate Lutheran General Hospital in Park Ridge, Ill. for her care plan.
"I was really torn where I should go to receive my care — I wondered if a big research hospital in Chicago would be the right choice for me. I went to visit some institutions in the city, but I just didn't have a good feeling about them. I didn't trust them as much as the care I had always received from Advocate Health Care. So I went to visit the bone marrow transplant team at Advocate Lutheran General Hospital."
"Ultimately, all of the pros on my checklist were in line with the care I would receive at Lutheran General Hospital — I felt like they truly cared," she says. "I was not disappointed with my choice, either. It wasn't just the quality of health services I received but all of the details about my care that made my transplant a little bit easier on my family and me. They worked with me on paying back my bills, they went out of their way to explain every detail of my procedures and care to me, and helped me stay positive by keeping me company when I was in isolation for more than three weeks. To put it simply, they made me feel like a person they really cared about and not just another number."
When people are going through life-altering experiences like this, it's important for them to know they have a support system with them every step of the way.
"The care we provide in the bone marrow transplant unit is patient-focused as well as family-focused," says Dr. Jacob Bitran, a hematologist/oncologist at Lutheran General Hospital. "We care about the patients we serve and try to achieve the very best outcomes. Undergoing a bone marrow transplant can be an arduous procedure; however, we do our best to make the process uncomplicated and get patients back to their lives and families."
Lynne made a full recovery after her transplant and is now a grandmother to her first grandchild. Her family just returned from Hawaii, where they went to celebrate life and thank God for all of the blessings they have been given–especially Lynne's health.
To learn more about bone marrow transplants and how you can become a donor, visit our bone marrow transplant website.
Related Posts
Comments
About the Author
Marrison Worthington, health enews contributor, is a public affairs and marketing manager at Advocate Christ Medical Center in Oak Lawn, Illinois. She is a graduate of Illinois State University and has several years of global corporate communications experience under her belt. Marrison loves spending her free time traveling, reading organizational development blogs, trying new cooking recipes, and playing with her golden retriever, Ari.