From tragedy to a future career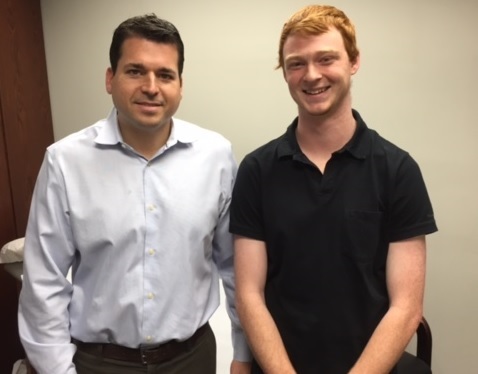 On May 27, 2013, 16 year-old Nathan Wells competed in a relay race inside the South Elgin High School gym. He ran into the gym wall with his two outstretched hands to stop his momentum like he had done many times before. But this time was different. This time, both his wrists broke, and he went into shock. Nathan didn't even realize what had happened until someone tried to shake his hand and the pain overtook him.
I met him in the emergency room at Advocate Sherman Hospital in Elgin, Ill. While getting both wrists set back into place, we came to the realization that casting was going to lead to more problems for Nathan. Having 39 shattered fragments of bone in his right arm and 38 shattered fragments in his left arm, both bilateral right and left wrist fractures, the bones were angled and not in the proper position. Nathan, his family and I all agreed we would need to perform surgery.
Thankfully, we were quickly able to get him to an operating room and do a rare surgery where both of his wrists were operated on and fixed at the same time. In the end, he came out with a titanium plate in each wrist and a total of 13 screws holding everything in place. Though he was in a lot of pain initially, his wrists got better, and the scars healed so they were almost unnoticeable. It took him three months of rehab, but he was able to get back into top athletic shape in order to compete in volleyball his senior year.
Nathan, 19, is now a junior majoring in mechanical engineering at the University of Alabama-Birmingham, a well-known medical school in the South. He plays ultimate Frisbee for the UAB team.
I recently caught up with him over Christmas break and asked him about his experience that summer:
"As most would assume, my experience changed my entire outlook of what I wanted to do with my life. After experiencing something that could have potentially crippled me for the rest of my life, it opens your eyes to what you as an individual can do to help others. I had always been interested in engineering, but this solidified my choice in using my skillset to design products in healthcare. Based on my experience, I have already performed research with two groups related to the medical field. One involved the development of a bioreactor with a faux arterial tubing system to help look at the real-life side effects of atherosclerosis pharmaceutical drugs without ever testing on animals or individuals. The other involved designing a lifelike circulatory system to test pulse oximetry sensors that are attempting to read insulin levels without ever drawing blood. My experience that summer made me realize the importance of helping others when it comes to a future career in mechanical engineering."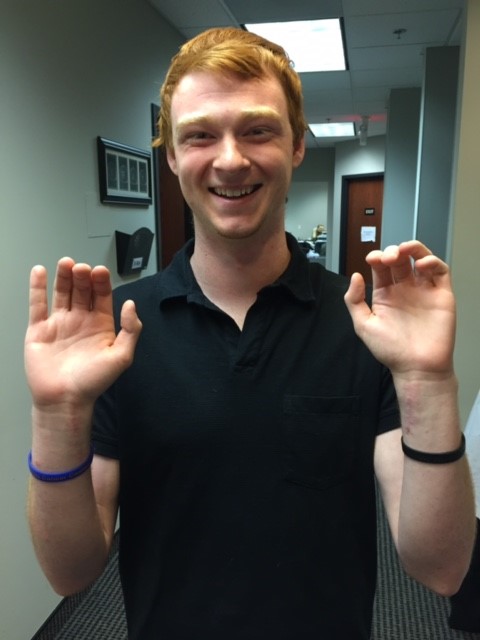 Related Posts
Comments
About the Author
Dr. Joshua Alpert is an orthopedic surgeon on staff at Elgin-based Advocate Sherman Hospital who is trained in sports medicine and arthroscopy. He is a physician with Midwest Bone & Joint Institute, which has served the Chicago area for over 30 years.