Can certain health issues predict cancer mortality?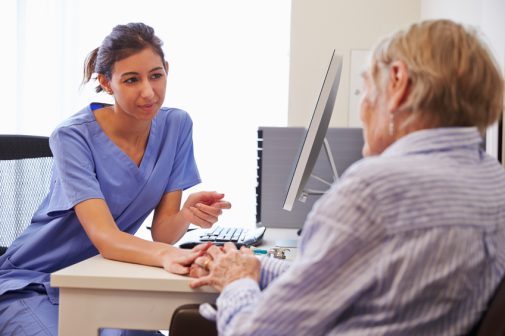 There have been a number of published studies on the link between depression and heart disease and even stroke, but what about its connection to other medical conditions? Researchers at University College London wanted to know more about possible links to cancers. In a review of data from 16 studies and more than 163,000 individuals, here's what they found.
Individuals with the highest distress level (symptoms of anxiety and depression) amongst participants had increased rates of death from cancer of the colon, pancreas, esophagus and prostate, as well as leukemia.
"Our findings contribute to the evidence that poor mental health might have some predictive capacity for certain physical diseases, but we are a long way off from knowing if these relationships are truly causal," said researcher David Batty in a journal news release.
While this study is not enough to show cause and effect between mental health risk factors and cancer, it does underscore the need to stay fit mentally as well as physically.
"There is a very strong mind/body connection," says Jody Poultney, a licensed clinical social worker with Advocate Medical Group – Behavioral Health in Bloomington, Ill. "In order to maintain mental health, we need to take care of our physical health, too. Proper diet and exercise are essential to reducing depression and anxiety."
Poultney adds, "It also helps to make sure we are maintaining a healthy social outlet and finding ways to bring enjoyment to our lives on a daily basis. A combination of these will lead to better mental and physical health."
Related Posts
Comments
About the Author
Lynn Hutley, health enews contributor, is coordinator of public affairs and marketing at Advocate BroMenn Medical Center and Advocate Eureka Hospital in central Illinois. Having grown up in a family-owned drug store, it is no surprise that Lynn has spent almost 18 years working in the health care industry. She has a degree in human resources management from Illinois State University and is always ready to tackle Trivia Night.