Partridge Family star stuns fans revealing brain condition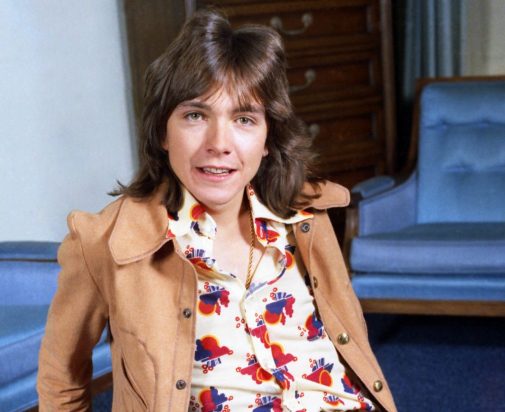 When David Cassidy told People Magazine on Monday that he is suffering from dementia, the news stunned fans who remember him as teen heartthrob Keith Partridge.
As the star of the 1970s TV hit 'The Partridge Family,' Cassidy was idolized for his looks and talent. But since 2010, he has struggled with a series of challenges, including alcoholism, divorce and bankruptcy. Now, at age 66, he has revealed that he is battling dementia. The news comes on the heels of a weekend concert during which he slurred words and forgot lyrics. The performer says he will stop touring now so he can focus on enjoying life.
For most people, memory loss increases with age, but certainly not everyone with memory loss develops dementia. So how does a person know the difference between harmless forgetfulness and something far more serious?
Dr. Aaron Malina, a neuropsychologist at Advocate Good Shepherd Hospital in Barrington, Ill., says occasional forgetfulness is normal. If the forgetfulness becomes more significant, then a doctor visit may be the next step.
"If forgetfulness starts to impact the person's day-to-day functioning, especially if it is worsening over time, the person should talk to his or her doctor," Dr. Malina says.
Dr. Malina says that warning signs of dementia include:
Significant forgetfulness
Difficulty regularly recalling words in conversation
Changes in behavior or personality
Getting lost driving
Difficulty completing normal daily tasks, such as managing medications or paying bills
Dementia ranges in severity from the mildest stage, when it is just beginning to affect a person's functioning, to the most severe stage, when the person must depend completely on others for basic activities of daily living, according to the National Institute on Aging. The most common cause of dementia in older people is Alzheimer's disease.
Cassidy said his mother, Evelyn Ward, who died at age 89, had dementia, and her struggle with it profoundly affected him.
"To watch someone who raised you, who was so vibrant, to watch them lose their mind and disappear is arguably the most painful thing I've ever experienced," he reportedly told CNN in 2012.
As more information emerges about Cassidy's dementia and his family history with it, the attention may be welcomed by mental health professionals who believe raising awareness will lead to better understanding of the illness.
"People in the public spotlight acknowledging their medical disorders does help to normalize them for all," Dr. Malina says.
Related Posts
Comments
About the Author
Kathleen Troher, health enews contributor, is manager of public affairs and marketing at Advocate Good Sheperd Hospital in Barrington. She has more than 20 years of journalism experience, with her primary focus in the newspaper and magazine industry. Kathleen graduated from Columbia College in Chicago, earning her degree in journalism with an emphasis on science writing and broadcasting. She loves to travel with her husband, Ross. They share their home with a sweet Samoyed named Maggie.