Teens are calling this harmful habit quits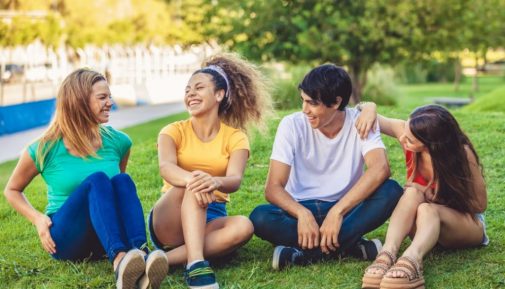 Smoking is the second leading cause of preventable death in the U.S., accounting for more than 480,000 deaths every year.
A recent report from the Centers for Disease Control and Prevention states current cigarette smoking among high school and middle-school-aged students has decreased significantly over the past seven years, reporting a 15.8 percent decrease in high school students and a 4.3 percent decrease in middle school students.
Dr. Michael S. Vercillo, a thoracic surgeon at Advocate Lutheran General Hospital in Park Ridge, Ill., offers insight as to what could be contributing to the recent decrease. "Better education about the harmful effects of cigarettes from parents, schools and the media are big contributing factors to the decrease in teen cigarette smoking," he says.
The booming popularity of e-cigarettes and vaporizers, which are tobacco-free electronic devices that allow teens to inhale and exhale flavored water vapor, has also been said to play a role in the recent decline.
"Vaping has likely decreased the number of teens smoking cigarettes," says Dr. Vercillo. "In general, vaping is most likely less dangerous than cigarettes. There is not enough data out there to know if E-cigarettes are harmful. We don't know what, if any, the adverse effects of vaping are. The advantage of the E-cigarette is that there is less combustion than cigarettes, vaporization happens at lower temperatures than combustion and subsequently, less harmful materials are released. However, vaping releases micro particles, and these particles may be just as harmful as smoking tobacco. E-cigarettes use battery power to vaporize a mixture of nicotine, glycerol or propylene glycol and flavorings. These get broken down into compounds that cause inflammation in the lungs. How significant this inflammation is and more importantly, if these particles are carcinogenic, is not known now. The flavorings used have chemicals in them that may lead to adverse effects."
Vaporizers can help reduce the cravings and feelings of withdrawal in smokers as well as assist avid cigarette smokers trying to quit. But, because there is not enough data to determine how harmful vaporizers can be, Dr. Vercillo would like to remind smokers that there are many other alternatives when trying to quit smoking.
"Because the E-cigarette releases nicotine, it does reduce the craving and feelings of withdrawal in smokers," he adds. "It also provides a similar 'habit' to smoking. I think smoking is addictive not just because of the addictive substances in cigarettes like nicotine, but also because it is a habit. People are used to smoking and associate smoking with much of their daily routine. Vaping is a similar habit to smoking and may have better success with quitting than other nicotine agents like gum."
Are you a smoker and looking to quit? Join Courage to Quit, a program organized by the Respiratory Health Association that will give you the support and help you need to reach your smoke-free goals. Learn more about starting your smoke-free journey here.
Related Posts
Comments
About the Author
Danielle Sisco, health enews contributor, is a recent graduate of Illinois State University and a former public affairs and marketing intern at Advocate Lutheran General Hospital and Advocate BroMenn Medical Center. She has a Bachelor's of Science Degree in public relations and is currently working at a public relations agency in Chicago. In her free time, Danielle enjoys going to country music concerts, playing volleyball, traveling, blogging and spending quality time with her family, friends and puppy.