Dining out? Follow these realistic tips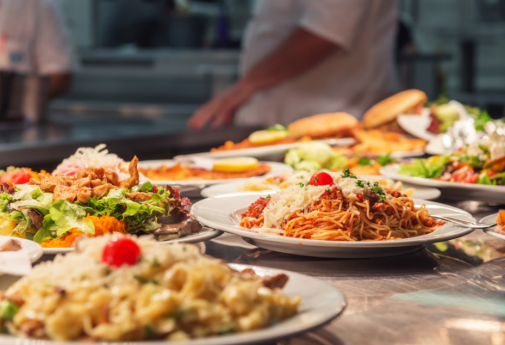 You're planning a dinner date with friends, but instead of looking forward to a night out at a restaurant, you're dreading it.
Why? Because you're dieting and afraid of falling off the wagon.
You don't have to be apprehensive, but you do have to be prepared. Melodi Peters, a registered dietitian at Advocate Good Shepherd Hospital in Barrington, Ill., says going in with a plan is important. For example, there are two foods in particular to avoid.
"I always tell people no bread and no fries," she says. "You can get that anywhere. Why go out for that? You go out to eat for something you wouldn't make at home, like a nice piece of fish or a broth-based soup that you love but don't have time to make."
Peters says people also should use caution when ordering drinks.
"Be very, very careful with alcohol," she warns. "Remember, four ounces of wine is 100 calories, and most restaurants give you more than four ounces in a glass."
Salads are another potential pitfall. With no add-ons, salads are among the best options for restaurant-goers who are counting calories. But piling on the extras can push those numbers to levels that can sabotage any dieter.
Consider these whopping numbers. The Cheesecake Factory's dinner-sized Chicken Caesar Salad has 1,510 calories and 1,450 mg of sodium, and Applebee's Oriental Grilled Chicken Salad has 1,290 calories and 2,300 mg of sodium, according to MyFitnessPal.com.
Salad dressings generally have more calories than most people expect. If you really can't stomach naked lettuce, Peters suggests ordering dressing on the side. This way you – not your server – decide how much to pour on your iceberg or romaine.
"Always ask for salad dressing on the side," she says. "Don't trust anyone!"
Related Posts
Comments
About the Author
Kathleen Troher, health enews contributor, is manager of public affairs and marketing at Advocate Good Sheperd Hospital in Barrington. She has more than 20 years of journalism experience, with her primary focus in the newspaper and magazine industry. Kathleen graduated from Columbia College in Chicago, earning her degree in journalism with an emphasis on science writing and broadcasting. She loves to travel with her husband, Ross. They share their home with a sweet Samoyed named Maggie.