Check out these 5 tips for battling seasonal allergies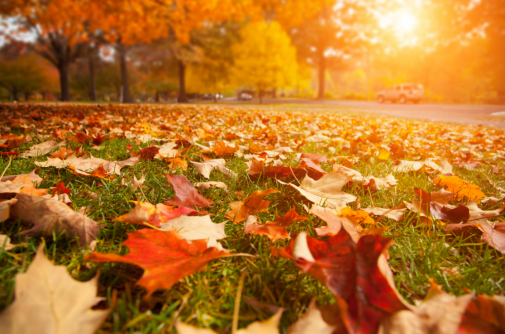 The fall season brings about many of our favorite things like football, the trees changing colors, sweatshirt weather and, of course, bonfires.
But one of the dreaded side effects of autumn is the havoc seasonal allergies wreak on our bodies.
Many people think of ragweed as being the common fall allergy offender, but mold thrives in the fall weather, too.
Dr. Uma Gavani, an allergy and immunology specialist with Advocate Christ Medical Center in Oak Lawn, Ill., shares some unique things you need to know about mold this allergy season.
"Mold allergy is a problem during the fall," says Dr. Gavani. "With falling leaves and temperature change, the dampness encourages mold growth in vegetation on the ground. This leads to sinus infections and asthma exacerbation. I always suggest avoiding raking leaves and burning leaves for people who have sinus problems or asthma. You should also avoid piling dead leaves in your yard, as it encourages mold growth."
According to the Asthma and Allergy Foundation of America, researchers think nasal allergies affect about 50 million people in the U.S. alone.
Dr. Gavani says the following five tips can help you combat your seasonal allergies:
Close your windows. Keep them closed at night, as pollen and mold can be released during the early morning hours.
Medicate. Take an antihistamine an hour before raking leaves or cutting grass.
Carefully mow. Luckily, the days of cutting grass are dwindling, but it's important to remember that you shouldn't empty cut grass from the lawn mower collection bag.
Protect your eyes. Wear sunglasses while outdoors to minimize allergy symptoms for your eyes.
Shower. If cutting grass is on your list of chores to do, make sure to take a shower afterwards to remove the pollen from your hair and skin.
Related Posts
Comments
About the Author
Marrison Worthington, health enews contributor, is a public affairs manager for Advocate Health Care and Aurora Health Care. She is a graduate of Illinois State University and has several years of global corporate communications experience under her belt. Marrison loves spending her free time traveling, reading organizational development blogs, trying new cooking recipes, and playing with her golden retriever, Ari.