Nearly half of Americans are at risk of developing cancer in their lifetime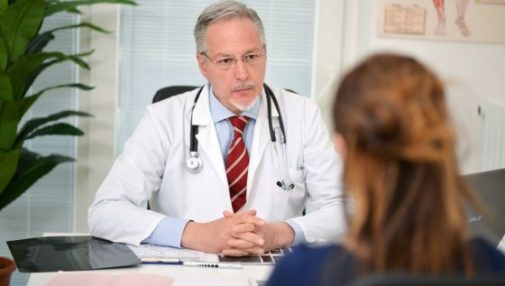 Did you know cancer is the second leading cause of death for people in the U.S.?
In fact, one in three men and women are at risk of developing cancer, and 42 percent of cancer cases could be prevented, according to the American Cancer Society.
In honor of National Cancer Prevention Month, Dr. Mufaddal Hamadeh, an oncologist at Advocate Christ Medical Center in Oak Lawn, Ill., shares what you should be doing to lower your chances of getting cancer.
"Smoking, tobacco, diet, alcohol, sun exposure, environmental pollution, infectious agents, stress, obesity, physical inactivity and radiation are all risk factors for developing cancer," says Dr. Hamadeh. "But many of them are avoidable."
"I recommend people quit smoking, have an increased diet of fruits, vegetables and whole grain, reduce meat and alcohol consumption, restrict their caloric intake, exercise, reduce stress, avoid direct sun exposure and use vaccines to prevent certain viral infections," he adds. "It's also very important to get regular cancer screenings."
Here is a list of cancer screening guidelines the American Cancer Society strongly recommends everyone follow for early cancer detection.
"Most insurance plans provide coverage for cancer screenings," says Dr. Hamadeh. "These screenings are typically handled during your annual history and physical exam visits. Primary care providers are required to follow the cancer screening guidelines."
For individuals with a history of cancer in their family, they should consider genetic testing to address any hereditary risk factors they might have.
Click here to schedule an appointment online with one of our top doctors from Chicago to Central Illinois.
Related Posts
Comments
About the Author
Marrison Worthington, health enews contributor, is a public affairs and marketing manager at Advocate Christ Medical Center in Oak Lawn, Illinois. She is a graduate of Illinois State University and has several years of global corporate communications experience under her belt. Marrison loves spending her free time traveling, reading organizational development blogs, trying new cooking recipes, and playing with her golden retriever, Ari.