This kind of tumor can take your eyesight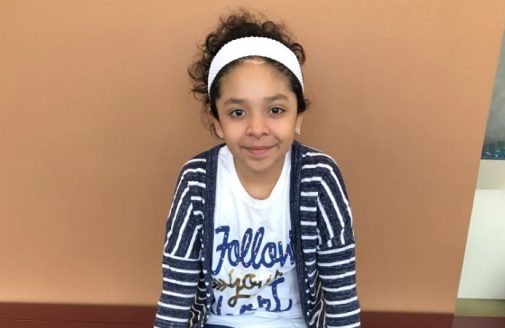 Aracely Carrillo was only nine years old when her mother, Aracely Sanchez, noticed something different about her daughter. Her child's left eye appeared to be more prominent than her right eye. It seemed to be bulging out.
While an ophthalmologist didn't see a problem with her eye, the physician recommended Aracely have an MRI to rule out other issues.
"It was so scary. I get so emotional when I think about it," says her mom. "It was bad news. The MRI showed it was a tumor."
"Aracely had an orbital tumor," says Dr. Robert Kellogg, her pediatric neurosurgeon at Advocate Children's Hospital. "The tumor actually sits in the orbit, a bony structure in front of the skull that contains the eye."
In a nearly six-hour surgery, Dr. Kellogg removed the tumor.
"We found that the tumor was a rare condition called orbital cavernous hemangioma; which, in simple terms, is a collection of abnormal blood vessels, with slow blood flow," says Dr. Kellogg. "While benign, had the tumor continued to grow against the optic nerve, it could have caused blindness."
"I was so impressed by my little girl," says her mom. "I am not sure I could have taken the pain caused by the surgery, but she was very strong and never complained."
Aracely is doing well and enjoying the fourth grade. While she did initially experience double vision at times, as her eye muscles have strengthened, it has gotten better.
"She is progressing very well," says Dr. Kellogg. "We believe she should do just fine."
"Dr. Kellogg and his team did a wonderful job of taking care of Aracely," says her mom. "We are so grateful for all they have done for us."
Related Posts
Comments
About the Author
Evonne Woloshyn, health enews contributor, is director of public affairs at Advocate Children's Hospital. Evonne began her career as an anchor and reporter in broadcast news. Over the past 20 years, she has worked in health care marketing in both Ohio and Illinois. Evonne loves to travel, spend time with family and is an avid Pittsburgh Steelers fan!