Here's how to raise smoke-free kids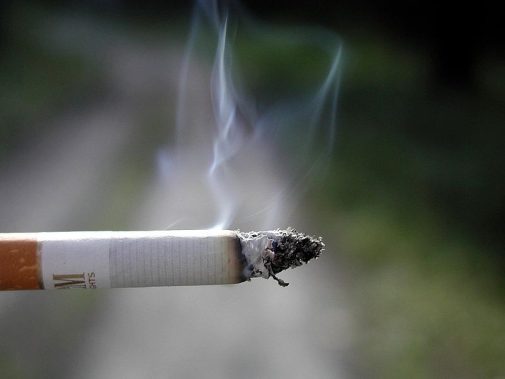 The sad truth is that most smokers picked up the deadly bad habit during their teenage years. About 2,100 young adults become regular cigarette smokers every day, and nearly every smoker took their first drag by age 18, according to the Centers for Disease Control and Prevention.
"No teenager, or adult for that matter, is immune to nicotine addiction. Teens can get hooked after smoking just a couple cigarettes for the first time, not realizing they are on the path to a lifelong addiction," says Dr. Sai Nimmagadda, a pediatric allergist and immunologist with Advocate Children's Hospital in Park Ridge.
Dr. Nimmagadda urges parents to do everything in their power to decrease the chances of their child reaching for a cigarette. He recommends parents use the following strategies to discourage teen smoking:
Don't Smoke – Not only are you saving your children from inhaling secondhand smoke, but you are also serving as a good example by not normalizing smoking in the home. Don't allow visiting family members or friends to smoke in your house either. If you are a smoker, be open with your teens about the addictive habit. Use yourself as a cautionary tale to explain how you formed a bad habit and the struggles you have potentially faced in an attempt to quit.
Share the adverse effects of tobacco – Begin talking with your children about the dangers of smoking when they're as young as 5 years old. Let them know from an early age that smoking causes lifelong harm to the body and many deadly diseases, including cancer. Emphasize the effects it can have on their appearance, such as stained teeth, premature wrinkles, thinning hair and yellow fingers.
Have an open conversation – Find the right time to bring up smoking to your child. If someone is smoking in a TV show or movie you are watching with your teen, use this moment to start a discussion.
Teach your children proper coping mechanisms – Smoking, along with other addictive behaviors, is often used as a way to cope with stress. Help your teen manage stress in healthy ways by promoting relaxation, regular exercise and open dialogue.
If your teenager has already taken up smoking, focus your energy on helping them quit rather than getting angry.
"Keep the lines of communication open to try and understand why they began, and continue, to smoke. Remind them of the benefits of leading a smoke-free lifestyle and that you will provide support when they are ready to quit," Dr. Nimmagadda says.
Related Posts
Comments
About the Author
Julie Nakis, health enews contributor, is manager of public affairs at Advocate Children's Hospital. She earned her BA in communications from the University of Iowa – Go Hawkeyes! In her free time, she enjoys spending time with friends and family, exploring the city and cheering on the Chicago Cubs and Blackhawks.