The quick and simple way breast surgeons are pinpointing where to operate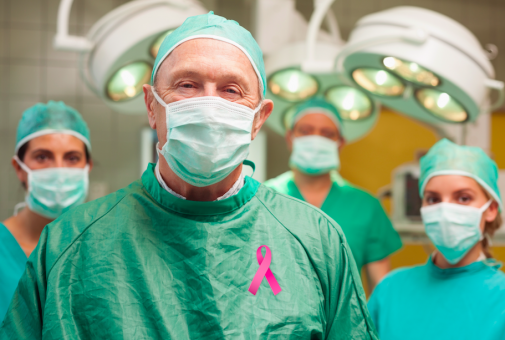 In April 2018, 46-year-old Keri Bahar got the phone call no one wants to receive: something had been spotted on her routine mammogram, and the mammographer was calling to see if she wanted to schedule a follow-up.
A diagnostic mammogram led to a biopsy, which revealed Bahar had a radial scar in her left breast. A radial scar is a benign (non-cancerous) breast lesion that can look like breast cancer on a mammogram or ultrasound. However, the scar can mask cancer cells and increase one's risk of developing breast cancer in the future.
Dr. Heidi Memmel, co-medical director of the Caldwell Breast Center and breast surgeon at Advocate Lutheran General Hospital in Park Ridge, Ill., says a radial scar denotes the breast as having some "proliferative changes." The more proliferative changes the breast undergoes, the higher the risk of breast cancer, which is why, although benign, it is sometimes important to remove a radial scar. Dr. Memmel says the point of removing the scar is primarily to ensure that it is truly not breast cancer.
"The rate of finding a cancer is anywhere from 10 to 20 percent when that area is removed," she says. "Usually, a small enough area is removed that it does not change the size or shape of the breast, and the scar is hidden under the breast or even at the areolar border so that it does not show very much over time."
Prior to any breast surgery, the area that needs to be operated on must be marked so that it can be found easily in the operating room. In years past, it was standard procedure to mark the area through a wire localization process, which involved placing a wire into the breast the day before or day of surgery. The wire would be inserted into the breast, and surgeons would follow the wire line to remove the appropriate tissue containing the tumor. But having a wire inserted into her breast the day before her surgery wasn't something Bahar wanted to do.
"I was certainly not going to go home and spend the night before surgery with a wire in my breast," says Bahar.
Bahar called off the procedure and began searching for alternative options. A friend recommended she look into seed localization, a procedure in which a tiny metal seed is placed inside the breast to mark the location of abnormal breast tissue that is performed at Advocate Lutheran General. Dr. Memmel says that radio seeds have replaced quite a few of these wire localizations.
"The seed is like a tiny little radio antenna that is about the length of an M&M (candy). It can be placed at the time of a needle biopsy of a suspicious mass or a finding on mammogram," says Dr. Memmel.
Inserting the seed takes less than 15 minutes and can be done the day before or any time prior to the day of surgery. Dr. Memmel says it can also be placed right after a biopsy and is usually placed under local anesthesia and comfortable conditions.
Most people who need a wire localization procedure are also good candidates for the seed localization procedure. Although Bahar was nervous to get the seed placed, she says it turned out to be no big deal.
"It's no worse than getting a shot," she says. "It was so simple and pain-free."
Bahar underwent surgery in May, and Dr. Memmel removed the radial scar. Bahar will not need to undergo any radiation or chemotherapy. Dr. Memmel worked with her to develop a cancer prevention plan, which includes breast imaging twice a year as well as a mammogram and ultrasound. In addition, Dr. Memmel suggests lifestyle modifications for any woman with an increased risk of breast cancer, such as quitting smoking, minimizing alcoholic drinks, consuming a diet rich in fruits and vegetables, exercising regularly and maintaining a BMI of 26 or less.
With the surgery behind her and a care plan in place, Bahar is looking forward to enjoying the summer with her family. They're planning to spend time outdoors, explore downtown Chicago and relax.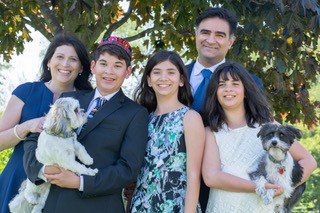 Bahar is grateful for the care she received at Advocate Lutheran General and that she followed up with screenings when she did.
"Mammograms are important," she says. "It's very scary and terrifying to get a call back, but I'm so grateful the technology is there to catch things early."
The entire month of June is dedicated to honoring cancer survivors, sharing their stories, inspiring others and celebrating life. We asked friends and family members to share letters, words of encouragement and special messages to the survivors in their lives. Click here to watch their incredibly touching video submissions.
Related Posts
Comments
About the Author
Colette A. Harris, health enews contributor, is the public affairs and marketing coordinator at Advocate Lutheran General Hospital in Park Ridge, Il. She holds a Master of Science degree in journalism from Northwestern's Medill School of Journalism and has nearly a decade of experience writing about health and wellness, which are her passions. When she's not writing, you can find her practicing yoga, cooking, reading, or traveling.