Tips for an easier childbirth experience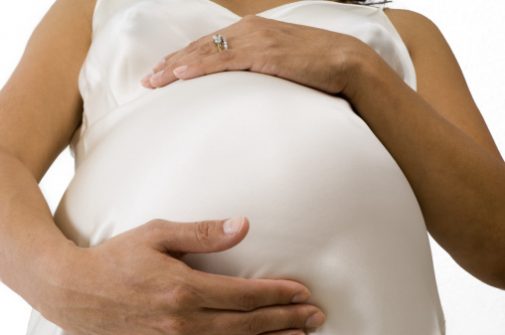 Labor — often a scary word for pregnant women. Many wonder if they'll be able to handle the pain that often comes with bringing new life into the world.
Dr. Allan Ruby, an OB/GYN at Advocate South Suburban Hospital in Hazel Crest, Ill., discusses outlets used for pain management while giving birth.
"The key to getting in the right mindset when delivering a baby is having a strong support system for both the natural and medicated route," he says. "Your partner, best friend or family member will help you relax and provide motivation to keep going when labor becomes difficult. Loved ones should be there in whatever aspect they can because sometimes, numerous emotions occur during birth."
Prior to labor, an expectant mother can prepare herself by working with birthing coaches, attending classes and implementing breathing techniques. Dr. Ruby mentions having a doula, a professional who is trained to provide guidance and tips prior, during and after the birthing process, is a great coach when managing pain.
Applying the "Lamaze" method is also beneficial when breathing through tough contractions. A 2011 study from the Journal of Perinatal Education describes Lamaze as a way to regain control, awareness and focus through deep breaths.
Positioning, exercising and using equipment as labor intensifies tends to help mothers deal with intense pressure.
"I highly recommend using a peanut ball, which is used when mom needs to remain in the bed, whether because of epidural use, complications or simply because mom is exhausted," says Dr. Ruby. "The peanut ball is placed between the laboring woman's legs, opening the outlet to her pelvis while she relaxes. Unlike a birth ball, it doesn't take circus-like coordination to sit on or to keep between your legs, which is exactly why the hospital uses it during labor."
Medication is another resource for mothers. Epidural calms mothers down and holds off labor until they want to start pushing, according to Dr. Ruby.
"Epidurals are nice because when it works, it's beautiful. However, it doesn't work for everybody, such as those with spinal problems, and there can be windows when you feel pain in certain areas and others when you don't."
He further notes epidurals and pitocin work together to move labor because pitocin enhances contractions. If you use medication or not, experienced nurses can help you manage the pain and guide the birthing process.
Other relief methods? Try taking a warm shower, listen to soothing music or even smell different salts.
"Whatever method works best for the patient can help with pain, as long as it doesn't harm the unborn fetus," emphasizes Dr. Ruby.
Although pain during delivery can be overwhelming, Dr. Ruby reminds expectant mothers to realize labor is a part of the process. And if you have strong information from your doctors and nurses, you can make wise decisions before labor begins.
Advocate South Suburban Hospital is excited to announce the opening of our newly renovated obstetrics unit at the end of the summer. The redesigned space will include new, private recovery suites and enhanced triage rooms. As always, your labor, delivery, recovery and comprehensive postpartum care all take place in comfortable surroundings designed for you and your family. Stay tuned for details on our grand opening!
Related Posts
Comments
About the Author
Kelsey Andeway, health e-news contributor, is a public affairs intern at Advocate Health Care in Downers Grove. She is a senior at Loyola University Chicago earning a bachelor's degree in Communication Studies with a minor in Dance. In her free time, Kelsey enjoys dancing, baking, and taking long walks with her Chocolate Lab.