How does a mom's lifestyle affect her child?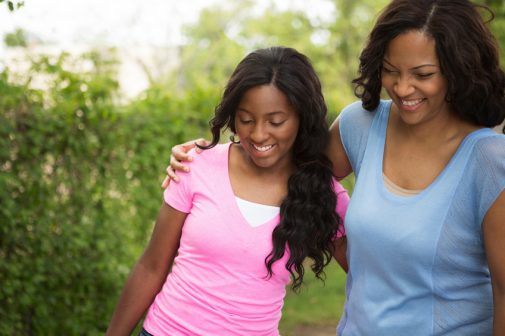 With obesity now affecting one in six children and adolescents in the U.S., researchers are seeking to uncover if and how a mother's lifestyle habits impact her child's weight.
The findings, recently published online in BMJ, revealed that maternal obesity, smoking and physical activity were strongly associated with obesity among children. The study's main conclusion was that children and adolescents of mothers who maintain an overall healthy lifestyle, including five key habits (eating a healthy diet, exercising regularly, keeping a healthy body weight, drinking alcohol in moderation and not smoking) are 75 percent less likely to become obese compared to mothers who do not maintain those five habits.
"This study highlights the importance of a family-based approach to obesity prevention," says Dr. Matthew Smiley, a pediatrician and Medical Director of the Healthy Active Living Program at Advocate Children's Hospital. "Whether you are trying to instill healthy habits early in a child's life, or trying to break bad habits and start new healthy habits, it is imperative that the whole family be on board with living a healthy, active lifestyle."
Dr. Smiley says the study also underscores the importance of role-modeling for our children. "Do as I say, not as I do" does not always work, especially when it comes to healthy nutrition and lifestyle habits.
"We may not always see it, but children really look up to their parents and want to be like their parents, especially early in life. Parents are the first and most important role models in a child's life. When a parent lives a healthy, active lifestyle, then their child will also be more likely to live a healthy, active lifestyle. Whether it is how we act, how we treat others or how we choose to live our lives, parents need to remember that they are crucial role-models for their children."
If we, as parents, focus on our habits and our own lifestyle, we can help our children live healthy, active lives, which will lower their risk for heart disease, diabetes and other diseases, Dr. Smiley adds.
While Dr. Smiley says it's important to look at the influence a mother's healthy habits have on her children, he wishes the authors of the study looked at the impact of both the mother and the father's habits on the child.
"I fear that this study may put yet another layer of guilt and responsibility on a mother's shoulders, while perhaps unintentionally allowing fathers to take a back seat. Parenting is difficult, but it is exponentially more difficult when one parent carries more of the burden. Parents are equal role models. I think future research opportunities exist to look at a father's healthy habits and the impact on childhood obesity. I would anticipate similar results," explains Dr. Smiley.
Related Posts
Comments
About the Author
Julie Nakis, health enews contributor, is manager of public affairs at Advocate Children's Hospital. She earned her BA in communications from the University of Iowa – Go Hawkeyes! In her free time, she enjoys spending time with friends and family, exploring the city and cheering on the Chicago Cubs and Blackhawks.