This bad habit can be dangerous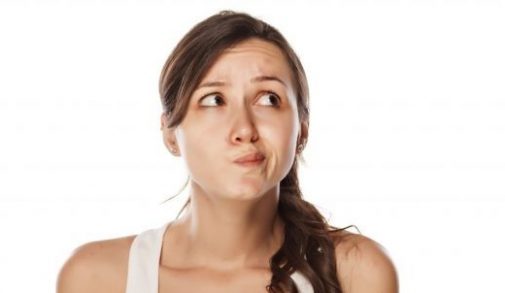 Do you bite your nails to the extent that the nail bed starts to bleed?
Do you catch yourself with fingers near your mouth or picking at dry cuticles when you're thinking or feeling nervous?
Nail-biting is a serious condition, and if gone unchecked, can lead to onychophagy, an oral compulsive habit. While people may underestimate the seriousness of nail-biting, it's more potent than you may think.
Dr. Martha P. Arroyo, a dermatologist affiliated with Advocate Condell Medical Center in Libertyville, Ill., explains the different types of infections that can arise from nail-biting and how some of these can be treated.
"Staphylococcal and streptococcal are infections that can be seen in facial skin in the form of impetigo, which are honey-colored blisters and crusts," she says. Dr. Arroyo explains that both may need to be treated with oral antibiotics.
"Perleche, a yeast infection at the corner of the mouth that can be precipitated by moisture or excessive saliva, can be developed through nail-biting and treated with over-the-counter antifungal skin and barrier ointments," says Dr. Arroyo.
"If infections do develop, chances are the infection is a mixture of yeast and bacteria on the fingers or near the mouth," she says. "It can be treated with both antibacterial and antifungal treatments as well as oral antibiotics in severe cases."
An easy home method for treating infections is to use vinegar soaks. Dr. Arroyo says vinegar soaks for bacterial infections of the fingers or fingernails generally work, especially for mild cases. Most times, a five-minute soak, twice a day, in one capful of vinegar mixed with an 8-ounce cup of water will do the trick.
Need help stopping? Check out these tips for breaking a bad habit.
Related Posts
Comments
About the Author
Shvetali Thatte, a junior at the Illinois Mathematics and Science Academy, is a remote Public Affairs and Marketing intern for Advocate Condell Medical Center in Libertyville, Ill. She spends her time by engaging in clubs and sports at school as well as volunteering at the hospital and nearby tutoring programs. She enjoys spending time with her friends, traveling, and reading. In the future, she hopes to pursue a career in medicine with a focus on public health.