Can helping others extend your life?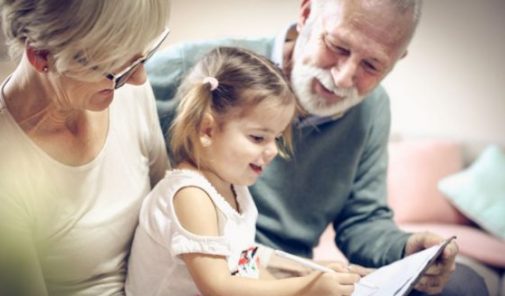 Supporting others may be key to living a longer life, according to new research from the University of Basel in Switzerland.
Analyzing data from the Berlin Aging Study, a survey of 500 people between ages 70 and 103, researchers found that grandparents who care for their grandchildren and older adults who care for others within their social circle experience longer lifespans.
The study compared a group of grandparents who occasionally provided care for their grandchildren to those who did not, as well as to older adults who did not have children or grandchildren, but aided others in their social networks.
After completing the nearly 20-year-long study, researchers found that caregiving positively impacted longevity of life. Grandparents who occasionally cared for their grandchildren and older adults who supported their adult children were more likely to be alive 10 years after the start of the study. About half of the group who did not provide this kind of support died within five years.
The impact of caregiving was not limited to only helping within the family. Childless older adults who provided support for those in their social networks also lived longer. Half of this group lived seven years past the study's initial interview, while those who didn't provide help to others, on average, lived only about four years after.
"It is encouraging to see that caregiving may not only make us feel good, but it's also good for us," says Dr. Gabrielle Roberts, a clinical psychologist at Advocate Children's Hospital in Oak Lawn, Ill. "This study is also a good example of the merits of keeping our minds and bodies active as we age. Caregiving offers the added benefit of interpersonal connectedness."
Dr. Roberts notes that too much caregiving, however, can become detrimental to one's health. Like everything else in life, helping should be done in moderation to avoid exhaustion or stress.
"Keep these things in mind the next time you're debating whether to have grandma babysit," says Dr. Roberts. "It may end up benefiting you both in the long run."
Related Posts
Comments
About the Author
Efua Richardson, health enews contributor, is a senior at Lewis University studying public relations & advertising. In the future, she hopes to work in entertainment, namely in the music industry. In her free time, she enjoys reading, scrolling through Instagram and trying new ethnic dishes. Among her talents is the ability to move her kneecaps in tune to music and wiggle her nose.