This infection can kill you in a matter of hours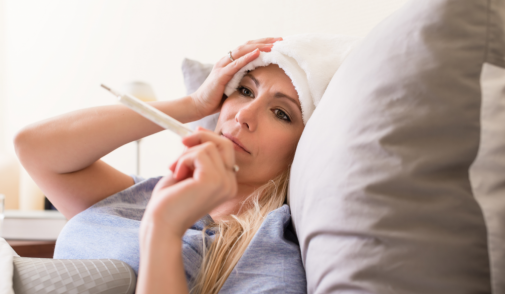 Meningitis outbreaks can cause quite the scare.
Meningitis is a serious infection in relatively healthy individuals caused by the inflammation of the meninges, the thin, protective layers of tissue that cover the brain and spinal cord. This infection can be fatal.
According to the Centers for Disease Control and Prevention (CDC), bacterial meningitis (like these reported strains) have caused more than 4,000 cases and resulted in the deaths of 10 to 15 percent of infected individuals every year.
"Meningitis is incredibly contagious, especially when you live in close quarters, like college dorms," says Dr. Melvin Wichter, chairman of neurology at Advocate Christ Medical Center in Oak Lawn, Ill.
This type of meningitis is often transmitted through the airway.
"You can spread this form of meningitis when you share items that have come in contact with the saliva of someone who is infected," he says.
"When symptoms occur, they typically include fever, exhaustion, headache, nausea, sensitivity to light and a distinctive bloody rash," says Dr. Wichter. "The rash almost looks as though you are bleeding into your skin. If meningitis is left untreated, this can lead to coma and death."
Dr. Wichter advises people who have these symptoms to immediately go to the emergency room. He says meningitis is extremely treatable with antibiotics if managed in a timely manner. However, meningitis can leave treated people with permanent disabilities.
Prevention is the most effective way to protect yourself from meningitis. The CDC recommends getting vaccinated for certain types of bacterial meningitis. They also recommend the following habits to help protect yourself and your children:
Avoid smoking cigarettes and second-hand smoke
Get a healthy amount of rest
Stay away from people who are sick
Related Posts
Comments
About the Author
Marrison Worthington, health enews contributor, is a public affairs manager for Advocate Health Care and Aurora Health Care. She is a graduate of Illinois State University and has several years of global corporate communications experience under her belt. Marrison loves spending her free time traveling, reading organizational development blogs, trying new cooking recipes, and playing with her golden retriever, Ari.