She survived colorectal cancer. Now, she wants to help you.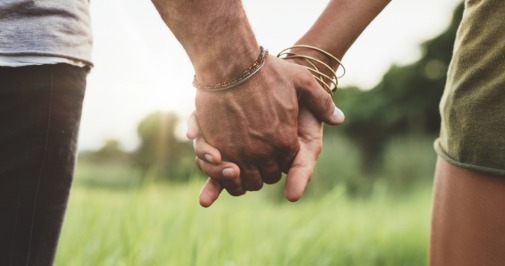 As a mother and grandmother who spent most of her career as a certified nurse assistant and director of a day care center, Alicia Cannon Bradly found her life's purpose in serving and caring for others. Then, all of a sudden in 2018, she had to focus all of her energy back on herself.
Alicia began experiencing intense abdominal pain and rectal bleeding. She tried to manage through the pain and discomfort for a year before turning to her primary care physician, who referred her to Dr. Joaquin Estrada, a colorectal surgeon at Advocate Illinois Masonic Medical Center.
Alicia underwent a colonoscopy, which revealed a mass in her colon. A follow-up pathology report revealed the terrible discovery. Alicia remembers the room going dark when Dr. Estrada delivered the news
"Dr. Estrada was the one who told me I had cancer. That's the word that nobody wants to hear," she says.
Despite the horrible news, Alicia spent barely any time sitting still. Dr. Estrada and Alicia immediately sprang into action, and in June 2018, she underwent surgery to remove the cancerous mass. Though she did not need any additional therapy to treat the cancer, Alicia went through rehabilitation to aid the healing and recovery process. For the next five years, she will continue to see Dr. Estrada to ensure the cancer doesn't come back.
"The first day after surgery, I went back to Dr. Estrada to thank him for going to medical school, staying up at night and making sacrifices to learn how to take care of somebody. His hands were touched by God," Alicia says.
In between visits, Alicia is back on her feet and back to focusing on the important things in life – her loved ones. Since her surgery, she has celebrated birthdays and graduations.
"I'm living life to the fullest, enjoying family and friends. I'm at the point in my life, where I could care less if I don't travel. I'm content with my life – my family, friends and grandchildren and boosting their world," Alicia says.
Alicia has also taken her message of wellness and prevention to the streets. She speaks to her church congregation about the importance of colorectal screening and how screening can save lives.
"I am so inspired by Alicia's advocacy efforts to raise awareness of this disease. Colorectal cancer is the third most common cancer diagnosed in both men and women in the United States, so there is still more we can do to educate and inform others about the importance of screening," Dr. Estrada says. "At Advocate Health Care, we recommend those with average risk begin regular screenings starting at age 50. For African Americans, we recommend starting screening earlier at age 45."
To learn more about your colorectal health, take a health risk assessment by clicking here.
Related Posts
Comments
About the Author
Jaimie Oh, health enews contributor, is regional manager of public affairs and marketing at Advocate Health Care. She earned her Bachelor's Degree in Journalism from the University of Missouri-Columbia and has nearly a decade of experience working in publishing, strategic communications and marketing. Outside of work, Jaimie trains for marathons with the goal of running 50 races before she turns 50 years old.