5 ways to keep Mom healthy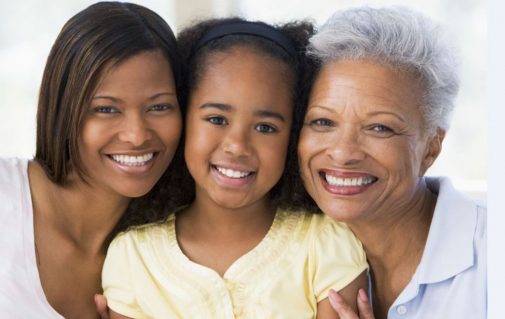 Mother's Day is right around the corner. As you celebrate this weekend, this special day can also serve as a reminder to help keep your mom – and other important women in your life – happy and healthy throughout the year. They worked hard to care for you and may sometimes need a gentle nudge to help them care for themselves.
"Motivating your mom to make wellness a priority is one of the best gifts you can give," says Dr. Emelie Ilarde, a family medicine doctor on staff at Advocate Christ Medical Center in Oak Lawn, Ill. "While caring for others, we often forget to care for ourselves. It helps to have support and encouragement from family and friends when creating a wellness plan – and to help you stick with it."
Even small steps can help make a big impact on health, adds Dr. Ilarde.
So, where can she start? Check out these five tips:
Annual exam: It's important to see a primary care doctor or an OB/GYN each year. The exam may differ based on age and other factors. During most visits, vitals are taken along with a review of physical appearance and medications, a cervical cancer screening (pap smear) and time to discuss questions and concerns. A yearly visit may also lead to early detection of progressive diseases that often impact women, like cancer and heart disease, before they reach a more advanced stage.
Recommended screenings: Talking with a doctor about recommended screenings is also important. Recommendations vary based on age and may include colonoscopy, mammogram and a pap smear.
Healthy eating: This comes as no surprise. Limiting foods high in salt, fat and calories is recommended. And just like she taught you, eating fruits and vegetables can help maintain good health and also reduce the risk of some chronic diseases.
Exercise: Eating healthy is only one piece of the puzzle. Staying active is a necessary aspect of a healthy lifestyle. Exercise can help with weight control, reduce the risk of heart disease and some cancers, improve mental health and much more. Make it fun: dance, swim, garden or run.
Reduce stress: Self-care is important to both physical and mental health. When feeling stressed, it can help to take a relaxing walk or bath, practice breathing exercises or get a massage. Getting enough sleep can also help. It is important to see a doctor if symptoms of stress begin to get in the way of daily activities.
Need a primary care doctor or OB/GYN? For Wisconsin physicians, click here. For physicians in Illinois, click here
Related Posts
Comments
About the Author