When should you get a second opinion?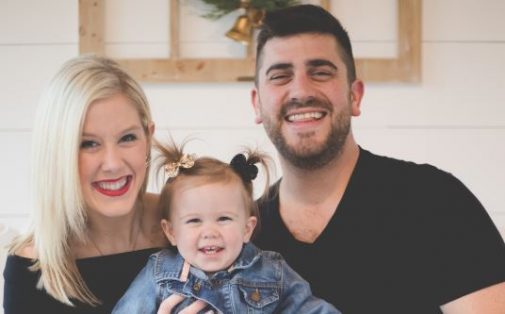 Shannon Sprung wasn't able to enjoy her brand new baby girl, Nora, like most new moms. Instead, Shannon says her first few months of motherhood were "very depressing", and it wasn't just because of hormonal changes, either.
Shannon knew there was something terribly wrong, but she didn't feel her symptoms were being taken seriously.
"I called them almost every day for two weeks," Shannon explains. "They thought I was retaining urine, but I had horrible pains in my abdomen, and I could barely walk around the house."
After a few weeks, Shannon got a second opinion at Aurora Medical Center Summit in Summit, Wis. That's where she was diagnosed with a rare hematoma in her pelvic wall. Her OB/GYN, Dr. Meridith Derrig, is glad she arrived when she did.
"Shannon had a very unique postpartum complication that needed urgent treatment," Dr. Derrig shares. She recommended emergency surgery.
"I could have died. It was very serious," Shannon says. She believes that seeking out a second opinion at Aurora Summit likely saved her life.
Dr. Derrig says getting a second opinion can give patients the additional reassurance they need to either move forward with their care plan or choose other options.
"I encourage my patients to pursue a second opinion whenever they have lingering questions about their diagnosis and treatment plan. A very important part of the treatment and the healing process is having self confidence in the plan that is laid out," Dr. Derrig says.
Shannon is so grateful for the care she received at Aurora Summit, she is now selling homemade "MIGHTYMAMA" bracelets, with each bead carrying a symbolic meaning to encourage and inspire moms. So far, she's raised over $2,500, with all proceeds going to the hospital's Women's Health fund.
"Right away at Advocate Aurora, I felt valued as so much more than a patient," Shannon says. "I want to help them so they can continue to treat their moms as the precious individuals they are. They take it seriously."
Related Posts
Comments
About the Author
Tami Hughes is a public affairs coordinator for Advocate Aurora Health. She attended college at the University of Miami and loves watching her Hurricanes play just about anything. She enjoys cooking and going to concerts with her husband. Her heart is made happy by her children, Neenah and Jack, and her dog child, Rizzo.