A new test for Alzheimer's disease?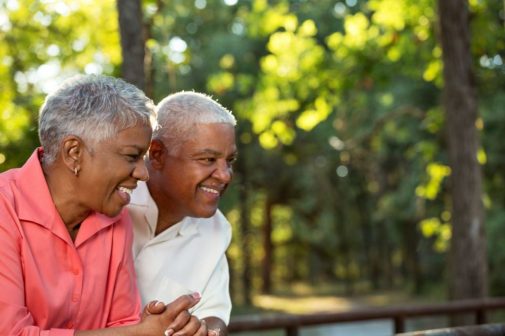 Not only is Alzheimer's disease devastating for patients and caregivers, it costs more than cancer and heart disease. That makes it the most expensive disease in the U.S., according to the Alzheimer's Foundation.
In 2019, caring for 5.6 million Americans aged 65 and older living with the disease is expected to cost nearly $290 billion. Without a major breakthrough in prevention or a cure, the number of Americans living with Alzheimer's is expected to nearly triple by 2050 to 13.8 million.
A recent study published in the journal of the American Academy of Ophthalmology may hold a key to detecting Alzheimer's Disease earlier, which may help in getting patients into treatment more quickly, before the disease progresses.
The study uses a new, non-invasive imaging device called optical coherence tomography angiography (OCTA). The device detects changes in small blood vessels in the retina at the back of the eye, which researchers believe are altered in patients with Alzheimer's disease. According to the study, deterioration in the retina may mirror the changes going on in the blood vessels in the brain, offering insight into the disease process.
This is potentially big news for a disease that is so challenging to diagnose, especially in early stages when intervention with medication and other treatments has a chance of being more effective. Unlike many cancers or heart disease, there are no low-cost, easily-accessible preventative screenings available to help detect Alzheimer's risk or symptoms. Physicians have to rely on memory tests or behavior changes, which are often not noticed until the disease is advanced.
Yet, while this study is promising, more research may be needed to use the technique for disease diagnosis.
"The study compared patients with mild cognitive impairment (an early form of Alzheimer's disease) and patients with Alzheimer's disease against normal individuals. The next step is to examine whether the imaging technique can differentiate Alzheimer's disease from other forms of dementia," says neurologist Dr. Darren Gitelman, senior medical director of the Advocate Memory Center. "Also, the study excluded patients with glaucoma, macular degeneration, uncontrolled hypertension and diabetes, which can affect various vascular measures in the eye. Thus, it is not clear whether the technique could be applied to these patients."
However, he does credit the research with moving the needle in the right direction.
"Research like this can lead to increasing the sensitivity and specificity of this technique," he says. "If we can find a low-cost way to screen millions of people for Alzheimer's, we can use those millions of dollars being spent on care to ultimately find a cure – that's the end goal."
Until then, Dr. Gitelman says biomarkers, neurochemical indicators including beta-amyloid and tau levels in cerebrospinal fluid and special types of Positron Emission Tomorgraphy (PET) scans are considered the "gold standard" for diagnosing Alzheimer's during life and differentiating it from other forms of dementia.
Regardless of the study's results, Dr. Gitelman agrees that eye health is critical to brain health.
"I encourage patients all the time to see their eye doctor because good vision, like good hearing, is important to help our brain function optimally," he says.
Related Posts
Comments
About the Author
Tonya Lucchetti-Hudson, health enews contributor, is public affairs director for Advocate Medical Group and Advocate Physician Partners.