You can do this at any age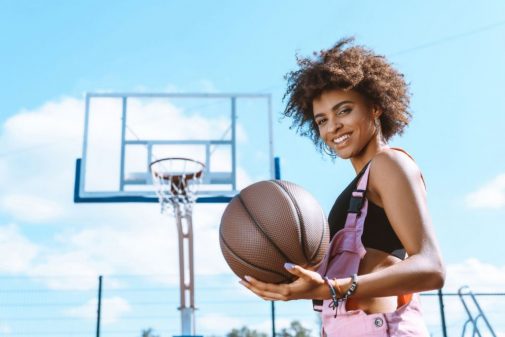 For many people, team sports were as much a part of youth as learning to ride a bike or ordering off the kids menu. But after your teen or college years, you might leave teams behind for personal activities or joining a gym.
While you should probably stop expecting orange slices and a juice box after every game, Dr. Anthony Ricci, director of sports medicine for Aurora Health Care Medical Group, says adults shouldn't hang up their cleats just because they hit a certain age.
The health benefits provided by team sports carry into adulthood. Whether it's as organized as an adult soccer league or casual as a kickball game, Dr. Ricci says there are benefits to team sports in adulthood that span the physical, mental and social.
"Participating in team sports provides more than just the exercise – there are social relationships and mental challenges, too," he says. "In joining a team or a league, you get to meet people you otherwise wouldn't if you just stuck to working out in your basement."
Team sports don't have to be as physical as traditional ones such as football, soccer or basketball. Dr. Ricci says many of his patients in their 80s play tennis or golf, which provides the same benefits of physical activity, socialization and mental challenges.
Team sports also add another benefit: accountability.
"It's easy to talk yourself out of exercising when it's just you," Dr. Ricci says. "With team sports, there's an added element of motivation knowing your teammates are relying on you. You're more likely to show up."
For those interested in checking out team sport options near them, Dr. Ricci recommends starting at your local park district, YMCA or fitness center for options.
"There are so many team sports and group fitness activities already available," he says. "Even just going online and searching for adult leagues near your home can provide a number of great options that are already in place. You just have to take the first step and join the team."
Related Posts
Comments
About the Author
Bridget Kozlowski, health enews contributor, is a public affairs manager with Advocate Aurora Health. She holds a masters degree in Public Affairs and a bachelor's degree in journalism, both from the University of Missouri. Bridget previously worked as a reporter for the Chicago Tribune and has also lead local government communications teams for both the City of Sterling Heights, Michigan and the Village of Lombard, Ill. Bridget loves trying new restaurants, traveling and spending as much time as possible with her son, husband and rescue mutt.