Should you see a health psychologist?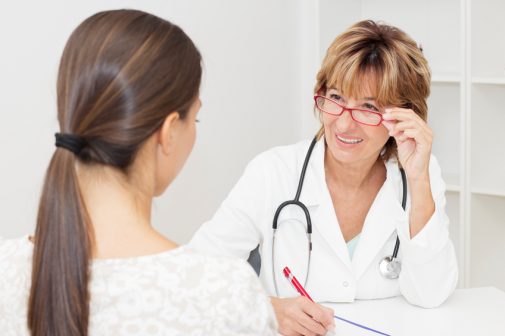 Have you ever gotten a migraine when you're stressed? Or has your heart raced, your stomach churned and your breathing become rapid and shallow when you're anxious?
Or how about that feeling of dread that comes over you when you're about to start a task you don't want to complete?
If you've ever experienced a physical reaction to a thought or emotion, you've experienced the mind-body connection – one of the concepts at the heart of the specialized field of health psychology.
Health psychologists look at how one's mind, body and environmental factors such as social interactions, culture or physical environment affect their health and ability to heal or cope with illness.
They see individuals with medical conditions to help them with issues such as managing symptoms of chronic pain or the emotional trauma linked with receiving a serious medical diagnosis. They also work with clients to develop coping mechanisms for the physical and emotional strains associated with medical conditions via cognitive behavioral therapy and teach clients stress management and mindfulness techniques.
Psychologists have specialized in health for decades, but the field has grown in recent years. Dr. Michael Athans, a health psychologist affiliated with Advocate Lutheran General Hospital in Park Ridge, Ill., says the growth could be attributed to several factors, the first being the lifestyle many Americans are living today.
The percentage of Americans living with heart disease and Type II diabetes has grown, creating a need for psychologists to focus on helping people make lifestyle and behavior changes that will positively impact their health. Additionally, Americans report being under increasingly more stress, which is affecting our health.
The American Psychological Association's 2017 Stress in America report showed that in January of last year, 80 percent of Americans reported experiencing at least one symptom of stress over the past month. The increased stress has caused an explosion in the number of people seeking ways to manage stress, incorporate mindfulness into their lives and create a life that is well balanced and meaningful.
Health psychology and medical conditions
Dr. Athans works with clients of all ages who have a variety of medical conditions. Many of the adults he sees have cancer, cardiovascular diseases or Type II diabetes. He also works with first responders to help manage symptoms of PTSD and educates parents on how to help children at home or at school who are struggling with ADHD, autism, anxiety, depression or have digestive issues such as irritable bowel syndrome, colitis and Crohn's Disease.
"We do a lot of work around self-esteem with these kids," says Dr. Athans. "We work through their concerns of being seen as different at school and how to deal with that."
Health psychology and stress management
Often, health psychologists help clients manage stress associated with a medical condition, but many of their stress reduction techniques can be applied in any stressful situation.
Stress is an inevitable part of life today. It can be both good and bad. Humans developed the stress response for a reason – to alert us of potentially dangerous or life-threatening situations. We're hardwired to experience stress when we perceive a threat, and it's a response we want to be able to tap into when necessary. The key, and what health psychologists help people determine, is knowing when a stressor is healthy or unhealthy.
For example, the stress we feel when we want to perform well on a task like giving a big presentation at work can be helpful stress. That adrenaline rush can push us to be better.
On the flip side, if we know we have a big work presentation that's requiring us to work nights and weekends, we're strapped for time and feeling overwhelmed with our commitments and then agree to volunteer at a school fundraiser over the weekend before the presentation, we've entered the realm of unhealthy stress.
In addition to helping people determine which stressors in their lives are healthy and unhealthy, Dr. Athans helps people learn how to cope with stress. When it comes to managing unhealthy stress, Dr. Athans says it's typically a matter of teaching clients how to set boundaries, say "no" to people and make commitments and choices that lessen their stress, not add to it.
"Sometimes it's hard to say 'no.' People feel like they have to do it all," says Dr. Athans. "We teach them how to be assertive by starting a conversation with sentiments like, 'Can I tell you how I feel about that?' which lets them be respectful and thoughtful, while being validated and heard."
Related Posts
Comments
About the Author
Colette A. Harris, health enews contributor, is the public affairs and marketing coordinator at Advocate Lutheran General Hospital in Park Ridge, Il. She holds a Master of Science degree in journalism from Northwestern's Medill School of Journalism and has nearly a decade of experience writing about health and wellness, which are her passions. When she's not writing, you can find her practicing yoga, cooking, reading, or traveling.