Young girls and women are twice as likely to receive this diagnosis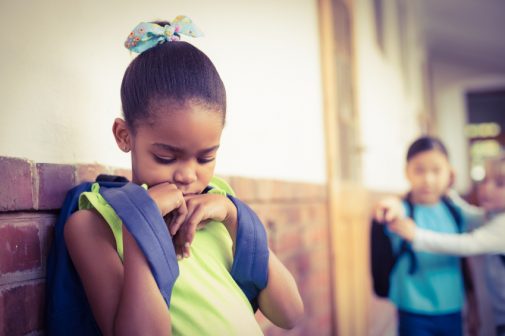 Prior to puberty, the prevalence of depression in boys and girls is similar, but once they reach adolescence and beyond, young girls are almost twice as likely to be diagnosed with the condition, according to recent research.
What causes this disparity isn't clear, but Dr. Gabrielle Roberts, a pediatric psychologist at Advocate Children's Hospital in Oak Lawn, Ill., says puberty may play a role. On average, girls experience puberty, and the accompanying hormonal changes, much earlier than boys do. Accompanying visible changes can raise questions of sexual identity, which may leave girls more open to body image concerns or bullying related to physical appearance. Different social and societal experiences between genders can also factor in.
Dr. Roberts says some common symptoms of depression include feelings of sadness, irritability, anger, hopelessness and guilt, low self-esteem, withdrawal and isolation, fatigue, poor motivation, changes in appetite and/or sleep and poor concentration. Depression often looks the same in boys and girls, although some research suggests girls may struggle more than boys with symptoms of poor body image and guilt, whereas boys may struggle more with loss of pleasure in activities and may present as angrier and more irritable than sad.
Screening for depression at annual doctor appointments and early intervention, which ranges from improved self-care to formal therapy, gives individuals the best opportunity to address symptoms before they become severe. Teens may have mood swings and stressful weeks, but symptoms persisting beyond a couple of weeks could indicate something more.
"I would always rather parents err on the side of caution. It's never a waste of time to give a child a mental health check-up," says Dr. Roberts.
5 things to know about teens and depression:
Breaking news for us is often old news for them. Teenagers are skilled at hiding many things about their lives, which is part of the developmental task of becoming independent. Often teens approach parents about emotional problems after they have failed to solve the problem on their own.
Your child can smile and laugh with friends and still be depressed. Being depressed doesn't mean a teen never experiences happy moments. But many depressed teens report that although they seem happy when with their peers, they're struggling to maintain that appearance, Dr. Roberts says.
Sometimes there is no good explanation for the existence of depression. There are many reasons why individuals might become depressed, including biological tendencies and hormones, she says. This can confuse teens, who might feel that they "have no right" to be depressed as well as parents struggling to understand how their child who "has a good life" could feel this way.
Depression is treatable. Just because your child is depressed now does not mean they will be dealing with this forever. While some people struggle with depression throughout their lives, others might experience depression during the tumultuous teen years and then never again, Dr. Roberts says.
"Is it depression or attention seeking?" It probably doesn't matter. If a teen chooses to seek attention by 'acting depressed,' there is clearly something troubling that individual. Dr. Roberts recommends paying attention and offering/seeking help. Someone who chooses to seek attention by identifying as depressed may be at risk of making unsafe or harmful choices.
Related Posts
Comments
About the Author
Colette A. Harris, health enews contributor, is the public affairs and marketing coordinator at Advocate Lutheran General Hospital in Park Ridge, Il. She holds a Master of Science degree in journalism from Northwestern's Medill School of Journalism and has nearly a decade of experience writing about health and wellness, which are her passions. When she's not writing, you can find her practicing yoga, cooking, reading, or traveling.