Grandparents need to be aware of this danger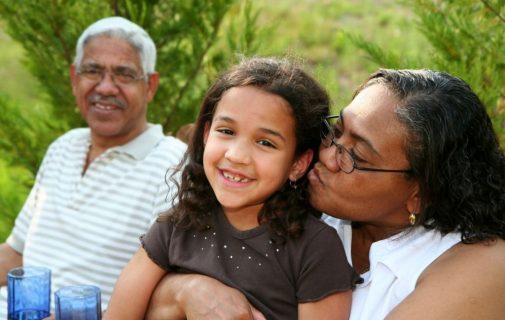 A poll of over 2,000 grandparents is raising concern about medication safety around children.
The National Poll on Healthy Aging, conducted by the University of Michigan Institute of Healthcare Policy and Innovation, questioned whether grandparents are aware of the need to change medication habits when their grandchildren are around.
Here's what is prompting the concerns coming from those polled:
80% keep their medications in the same place when their grandchildren visit — that includes on counters, in cabinets, purses and bags
72% store their medications in something other than the child-proof containers they came in
One-third say the replacement containers are "easier to open"
"When small visitors come to visit, grandparents need to remember to lock up medications, "says Alix McNulty, injury prevention coordinator for Advocate Children's Hospital. "Curious little minds see bright-colored pills and fun shapes. Many can look like popular candies. Even constipation medication can be mistaken for a chocolate bar. Kids don't always know the difference, and the younger they are, the bigger the chance that it will go straight into their mouths."
It's also important to limit teen exposure to sleep and pain medications, like opioids.
Here are some tips for when the grandkids visit:
Store medication in a locked or out-of-reach cabinet, and clear your nightstand or kitchen counter of any medications
Be mindful of what's in the medicine cabinet and how easy it is for a child to access it
Check your purse. Do you carry your pill organizer with you? If so, put your purse away!
Keep the Poison Control number handy (1-800-222-1222)
Do a quick safety walk through of your house before any children arrive. Look for things they might see and grab at their eye level.
Related Posts
Comments
About the Author
Evonne Woloshyn, health enews contributor, is director of public affairs at Advocate Children's Hospital. Evonne began her career as an anchor and reporter in broadcast news. Over the past 20 years, she has worked in health care marketing in both Ohio and Illinois. Evonne loves to travel, spend time with family and is an avid Pittsburgh Steelers fan!