Do you need to worry about teeth grinding?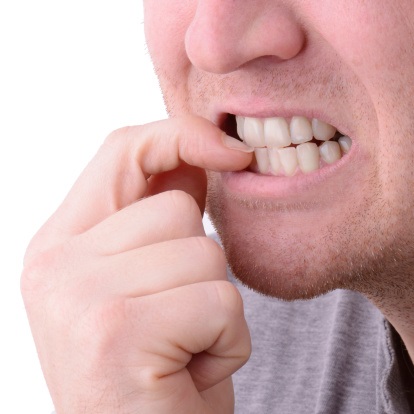 Ever hear a loud, grating sound coming from your toddler's bedroom?  It could be that he or she is grinding their teeth.
It is common. Three out of 10 children have the habit. While no one really knows why, some suggest teething, stress, medications or medical conditions may be a factor, depending on the child's age.
Pain can also be a reason for grinding. Teething or ear infections can sometimes be the reason. The good news is that most kids outgrow it by the age of 6 or 7.
"Teeth grinding is usually not a harmful habit," says Dr. Janice Lubas, a pediatric dentist at Advocate Children's Hospital. "The grinding can sometimes cause flattening of the baby teeth, but usually no treatment is necessary. If it continues into teenage years and adulthood, it should be monitored by a dentist during regular check-ups."
For parents of toddlers, here are some things that might help curb the grinding:
Create a soothing environment before bed, like reading a book and turning off electronics from 2 hours to 30 minutes before lights out
A consistent bedtime routine is also helpful
Make sure your child is well hydrated; dehydration may be linked to grinding
Dr. Lubas recommends that parents talk with their child's pediatric dentist, should the grinding concern them.
Related Posts
Comments
About the Author
Evonne Woloshyn, health enews contributor, is director of public affairs at Advocate Children's Hospital. Evonne began her career as an anchor and reporter in broadcast news. Over the past 20 years, she has worked in health care marketing in both Ohio and Illinois. Evonne loves to travel, spend time with family and is an avid Pittsburgh Steelers fan!