Should young people be trying to lose weight?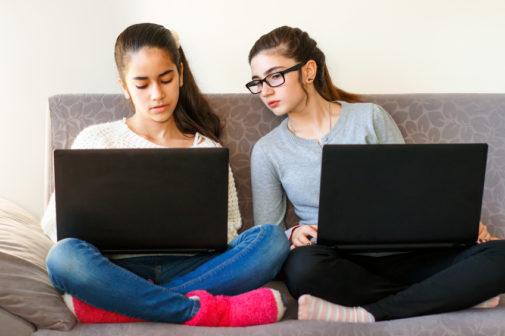 According to the Center for Disease Control and Prevention's National Health and Nutrition Examination survey, 38% of teenagers ages 16-19 reported that they attempted to lose weight from 2016-2019.
The survey suggests that for overweight teens, health is their primary motivator. However, some children may be dieting because they want to, not because they need to.
According to Dr. Jeremy Daigle, a pediatrician and leader of the Healthy Active Living Program at Advocate Children's Hospital in Oak Lawn, Ill., wanting to fit in with peers could also contribute to the rise in the number of teens wanting to lose weight.
"Social media plays a big role with teenagers nowadays, and people want to look like the models they see online, which is not a healthy way to think," Dr. Daigle says. "It is important for these children to be comfortable in their own bodies instead of comparing themselves to unrealistic expectations."
Dr. Daigle says attempting to lose weight isn't necessarily a bad thing, but must be done for the right reasons and in a healthy way. If a child does begin a diet, it's important that the child and family speak to a medical professional to make sure the diet they choose is healthy for them. Some diets could be unhealthy (for example, the diet's focus is on losing as much weight as possible in a very short amount of time or following restrictive eating plans that aren't sustainable for long stretches of time.)
"Diets are about healthy living and developing a healthy lifestyle, not trying one out just because it's popular on social media," says Dr. Daigle.
Follow Dr. Daigle's tips for creating healthy habits for you and your child to help your family stay happy, healthy and confident.
Small changes in diet over time helps long term (eating more fruits and vegetables, cutting down on snacks during the day, etc).
Follow 5-2-1-0 plan: 5 fruits and vegetables per day, 2 hours or less of recreational screen time, 1 hour of physical activity per day and 0 sugary drinks per day.
Make changes for life, not just the short term.
Related Posts
Comments
About the Author
Meghan O'Grady, health enews contributor, is a public affairs intern at Advocate Aurora Health. She is a student at University of Illinois and majoring in Advertising.