A routine exam revealed two cancer diagnoses and saved this woman's life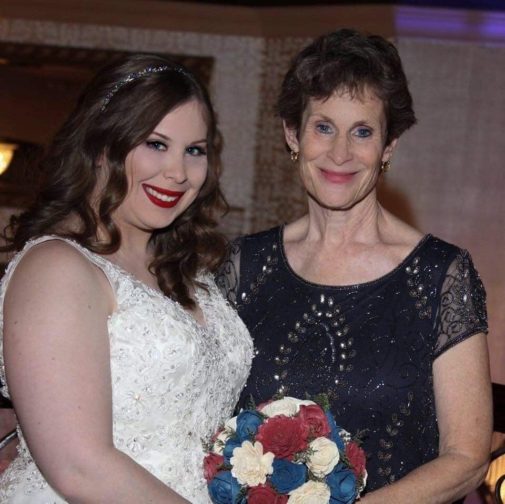 When Sue Lee scheduled her annual gynecologic exam last year, she didn't have a single worry in mind. She was working full time as a senior caregiver and exercised regularly. She never smoked or drank alcohol.
What happened after the appointment, though, was a cascade of shocking news. Lee was devastated to learn that the polyps found in her cervix during her routine exam were cancerous.
"As a relatively healthy person, I wondered how this could happen. I'm very vigilant and go for all my screenings every year," Lee says.
She was eventually referred to the care of Dr. Nonna Kolomeyevskaya, a gynecologic oncologist at Advocate Lutheran General Hospital in Park Ridge, Ill., with whom she immediately felt at ease. Unfortunately, the bad news continued.
Dr. Kolomeyevskaya advised that Sue undergo a PET scan to see if the cancer had spread before surgery. And it did — her doctors found a 7-centimeter mass on Sue's left kidney. Dr. Kolomeyevskaya partnered with a nephrologist to remove the cervical and kidney tumors in a joint surgery.
"Sue was diagnosed with a very rare type of cervical cancer that actually only makes up 4% of all cervical cancer cases," Dr. Kolomeyevskaya says. "She was experiencing some postmenopausal bleeding, which is actually one of the warning signs of cervical cancer or polyps."
Dr. Kolomeyevskaya says other signs and symptoms to look for include: bleeding between periods or after intercourse, longer or heavier periods, pain during intercourse or increased vaginal discharge.
"I really encourage all patients to seek well women's exams and continue to see their gynecologist, because when we discover disease at an extremely early stage when it's potentially curable," Dr. Kolomeyevskaya says. "Patients may develop even subtle symptoms that they have not seen before, be it pelvic pain, pain during intercourse, lower back pain, change in urination or changes in bowel habits. When they do, they should seek medical care immediately."
Following surgery, Sue's road to recovery continued with chemotherapy, radiation therapy and surgery to remove 28 lymph nodes. Although the treatment was challenging at times, Lee is grateful to her circle of supporters for helping her get through the first part of 2019.
"I have built so much trust with Dr. Kolomeyevskaya. She pulled together a whole team, and they would discuss my case together so there was consensus on what was best for me," Lee says. "Right now, I'm just trying to take it one day at a time. But my message for others is to do what you want to do. Life is too short to worry about little things."
She has been cancer free since June. Taking her own advice, Lee recently witnessed her daughter marry the love of her life and is planning to complete visits to all 50 states, a major bucket list item, with her husband.
Watch news coverage of her story below:
Want to learn more?
Related Posts
Comments
About the Author
Jaimie Oh, health enews contributor, is regional manager of public affairs and marketing at Advocate Health Care. She earned her Bachelor's Degree in Journalism from the University of Missouri-Columbia and has nearly a decade of experience working in publishing, strategic communications and marketing. Outside of work, Jaimie trains for marathons with the goal of running 50 races before she turns 50 years old.