What you need to know about the new FDA food labels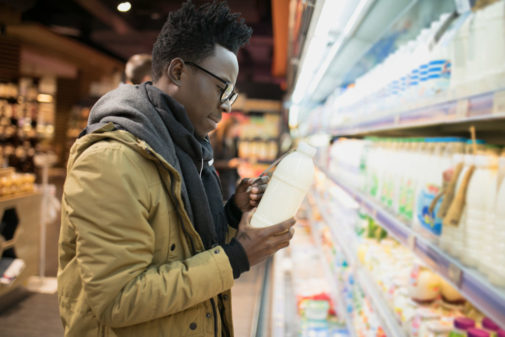 Have you ever looked at the recommended serving sizes on a bag of chips or a pint of ice cream and said, "yeah, right?"
Updated nutritional guidelines from the Food and Drug Administration (FDA) went into effect for big food manufacturers at the beginning of this year, which means new labels on packaged foods.
What's new
There are several subtle but important changes that FDA officials say will make it easier for consumers to make better informed food choices.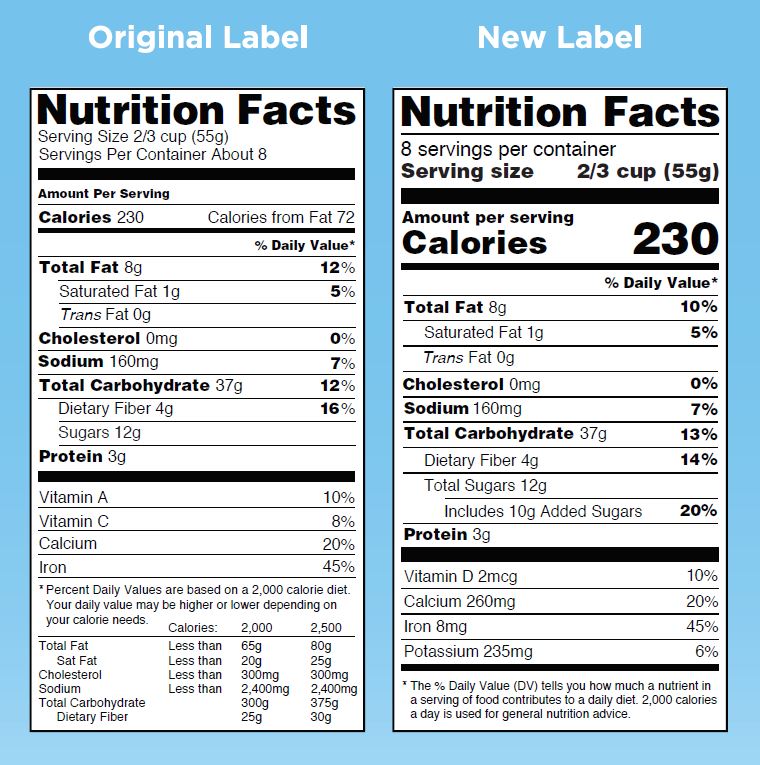 Several notable changes are:
Servings and serving sizes have been updated.
Calories and servings are now in larger, bolder type
Added sugars are listed alongside total sugars (natural vs. processed)
Vitamin D and potassium amounts are now mandatory
Seeing – and eating – double
Perhaps the most interesting change is a new two-column chart for foods that could be eaten in just one sitting, like chips, cookies and ice cream. One column lists the nutritional facts for one serving, while the other lists it for the entire package.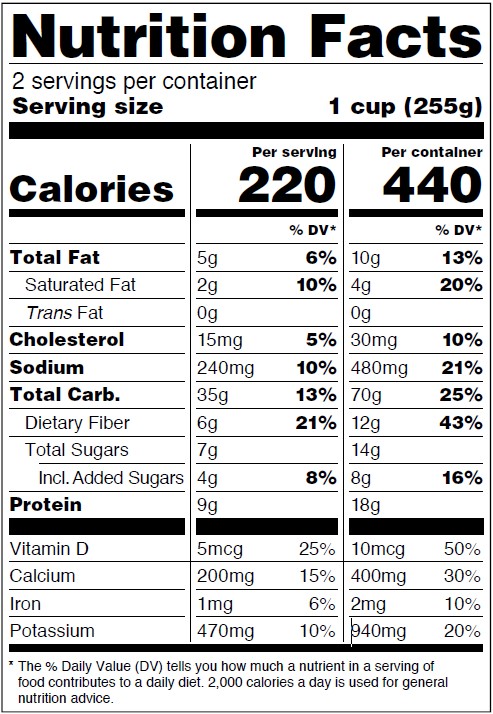 The FDA says this layout reflects how much people eat and drink rather than recommended amounts. However, Heather Klug, registered dietician at Aurora Health Care, says the portions still might not be totally accurate.
"For example, a serving of ice cream increased from ½ cup to ⅔ cup. Who eats ⅔ cup ice cream? People are probably eating at least 1 cup if not more," says Klug.
Food for thought
These new labels have already hit store shelves, as some large companies had to comply by Jan. 1. Others have until the start of 2021 to adopt the new guidelines.
At the end of the day, Klug says that the FDA's new labels are there to help you consider what and how much you're eating and to make more informed and healthy food choices.
"The portion sizes still aren't what people are actually eating. Everybody should try to eat as close to the recommended serving sizes as possible. But overall, the new figures are a little more realistic," says Klug.
Take our healthy weight quiz to learn if your number might affect your life and overall health.
Read more:
Related Posts
Comments
About the Author
Matt Queen, health enews contributor, is a communication coordinator at Aurora Health Care in Milwaukee. He is a former TV sports anchor and journalist with extensive public relations experience across the health care spectrum. Outside of work, Matt enjoys watching sports (of course), cooking, gardening, golfing and spending time with his wife and two young children.