Heart-to-heart talk, LVAD procedure help patient get back on his feet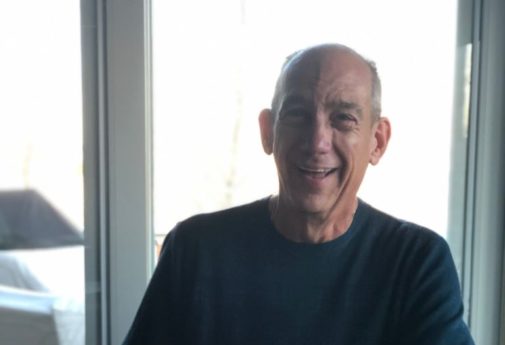 When Mike Pawlak went to visit Dr. Greg Macaluso last summer to discuss his recent heart troubles, the conversation quickly turned serious.
Pawlak, who was 64 at the time of the initial July consultation at the Advocate Heart Institute at Advocate Christ Medical Center in Oak Lawn, Ill., remembers how Macaluso drew closer, then offered a direct, unvarnished assessment.
"At the pace you're going," Pawlak recalled Dr. Macaluso saying to him, "you're not going to see your 65th birthday."
"But, doc," Pawlak responded, "my birthday is right before Christmas."
Dr. Macaluso nodded.
Pawlak, a banker and former college football player who lives in Orland Park, initially was skeptical. Maybe, he thought, Dr. Macaluso was being dramatic to capture his attention. Pawlak said he needed to consider his work responsibilities before scheduling next steps.
Dr. Macaluso underscored the urgency by reviewing Pawlak's condition, which included an enlarged heart, high blood pressure, diabetes, a valve issue and defibrillation, all on the list of risk factors for life-threatening heart attack. Studies show, the doctor said later, that when heart disease reaches that advanced stage, as high as 70% of patients do not live another six months without emergency interventions.
Dr. Macaluso uses clinical evidence to paint a picture for patients so they understand the specifics of their case. That often means direct communication.
"I don't ever want to leave a visit where I don't impress upon them the seriousness of their condition," Dr. Macaluso said. "Some people might think that's being dramatic, but the reality is that they need to hear the truth."
The dire nature of the circumstances began to set in for Pawlak. The doctor said they would get him the care he needed.
"I tell patients, 'I'm going to fight for you, so you can live longer and you can live better,'" said Dr. Macaluso, the Program Director for the Advanced Heart Failure and Cardiac Transplant Fellowship at Advocate Christ Medical Center.
Two days after the appointment with Macaluso, Pawlak was admitted to Christ Medical Center as a patient. His kidneys and other organs were beginning to fail. Within two weeks, after a series of tests, he was placed on the list for a heart transplant.
But by mid-August, his condition deteriorating, the heart failure and transplant team decided Pawlak was too sick to wait for a donor heart, so they urgently implanted a left ventricular assistance device, or LVAD, to bridge the time until a heart transplant. The LVAD is a mechanical pump that is implanted in the chest to help pump blood from the left ventricle throughout the rest of the body.
The procedure was successful. And after weeks of recovery, rehabilitation and physical therapy, Pawlak was back on his feet.
As he took a deep breath and clutched his walker for his initial shuffle through the hospital's rehabilitation floor, Pawlak said his eyes welled with tears.
"I thought I was never going to be able to walk again," Pawlak recalled recently, his voice cracking with emotion.
Pawlak made swift strides — "I worked really hard at it," he said — and was soon discharged. He continued his physical and occupational therapy on an outpatient basis. A friend stopped by with hand weights. Eventually, he began walking around his cul-de-sac under the watchful eye of his wife Elaine. Now he visits the local sportsplex for five-mile walks around the track each weekday morning. He has abandoned the cane.
Dr. Macaluso is pleased his message was received by Pawlak. He urges everyone to be conscious of their heart condition and seek care if they begin to feel unwell or become aware of risk factors.
"We'd always rather see someone six months early than six minutes too late," Dr. Macaluso said.
While Pawlak remains on the heart transplant list, he is grateful for his recovery and a vastly improved quality of life. He is looking forward to more quality time with Elaine, his two sons and one daughter, and his grandchildren.
"I have to tell you, the LVAD team has been a great resource for me," Pawlak said. "I owe my life to them."
Want to learn more about your risk for heart disease? Take a free online quiz to learn more.
Related Posts
Comments
About the Author
Patrick M. O'Connell, health enews contributor, is a member of Advocate Aurora Health's public affairs team. He previously worked as a reporter at news outlets throughout the Midwest, most recently the Chicago Tribune. He enjoys playing and coaching baseball and basketball, hiking, reading, listening to podcasts, karaoke and spending time in nature with his family.