New study suggests COVID-19 could lead to mental health issues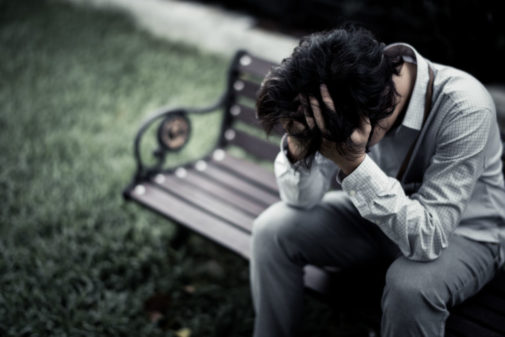 A new study published in The Lancet suggests that COVID-19 patients are at greater risk for developing mental health disorders, with 1 in 5 receiving a mental health diagnosis within 90 days of infection. These have included conditions such as anxiety disorders, insomnia and dementia.
"This study is interesting, but we do have to take the results with a grain of salt due to the limitations mentioned," said Dr. Munther Barakat, Director of Behavioral Therapy at Aurora Psychiatric Hospital.
"It shouldn't be surprising to conclude patients develop mental health symptoms after experiencing a medical emergency. It's common for patients to develop PTSD symptoms related to experiencing a medical trauma," said Dr. Barakat. " With COVID, the fear of its consequences are so high that just getting testing positive can bring about symptoms. Oftentimes, patients will be focused on healing and getting through it. Once the dust settles and they've healed, they begin to experience the mental health effects."
COVID-19 and its physical and psychological health consequences are still not well-understood. The study was unable to eliminate other potential risk factors for the people involved, but the association between COVID-19 and adverse mental health consequences will continue to be explored.
"As we progress through this experience, we will begin to collect more information about the medical effects of COVID and how it may interact with our mental health. With time, we'll collect more data," said Dr. Barakat. "We do know that people have experienced increased depression and anxiety symptoms just simply due to the pandemic. Others have experienced loss and life stressors due to the pandemic."
Just under one out of every five US adults goes through life with a mental health disorder, from mild to severe illness. For those with these conditions, there are resources available including counseling and medication that can help people live normal and healthy lives. If you are experiencing symptoms of a mental health disorder, you should talk to a doctor.
Are you trying to find a doctor? Look here if you live in Illinois. Look here if you live in Wisconsin.
Related Posts
Comments
About the Author
Ben Hoekstra is a public affairs coordinator with Advocate Health Care and Aurora Health Care. He previously worked in marketing and PR for various Milwaukee nonprofits and received his master's degree in Corporate Communications from Marquette University. He enjoys the outdoors, cooking, and all things Milwaukee.