Woman survives flesh-eating bacteria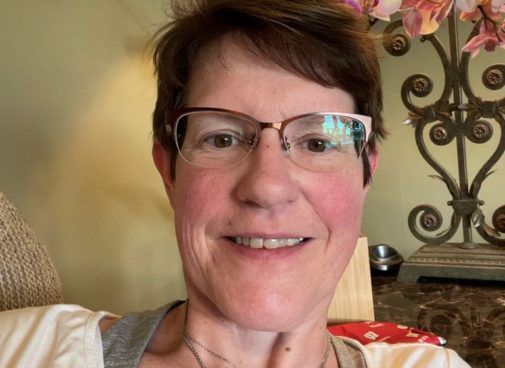 It sounds like something from a horror movie.
But for Colleen Sosinski, it was a very real and terrifying scene in a tale that often fades to black.
One day during the summer of 2020, Sosinski's leg began to hurt. Soon, wounds formed and the pain became excruciating. She quickly went to Aurora Medical Center in Oshkosh, Wis. Hours later, Sosinski was on a ventilator.
As her condition quickly worsened, Sosinski went through a series of tests. No, this wasn't COVID-19. She was diagnosed was necrotizing fasciitis.
In more common terms, a flesh-eating bacteria was going after her leg and trying to take her life.
Sosinski was transferred to Aurora St. Luke's Medical Center in Milwaukee, where she began hyperbaric treatments to not just save her leg and other limbs, but also her life.
The disease is rare. According to the Centers for Disease Control and Prevention, there are about 10,000 cases reported in the U.S. every year. However, it's difficult to diagnose and cases – and the 15% mortality rate – might actually be higher.
"It's something that rises suddenly, unexpectedly, out of the blue, and is a true surgical emergency," said Dr. Gerald Godfrey, with Aurora St. Luke's hyperbaric care program.
Dr. Godfrey and the hyperbaric team at St. Luke's performed multiple surgeries, skin grafts and treatments to remove dead tissue and fight off the bacteria from moving to parts of her body. After more than five months, Sosinski was able to go home with her leg and other limbs
"I think Colleen is lucky to be alive, and lucky to have her leg," Dr. Godfrey said.
Now 50 years old, Sosinski can walk short distances on her own as she continues down her road to full recovery. She and her doctors still don't know where she may have gotten the bacteria. But, Sosinski wants the make the most of her second chance.
"I have my life. I've got my legs. I shouldn't have my legs and be able to use them as well as I do. I'm blessed to be walking on this earth," said Sosinski.
Related Posts
Comments
About the Author
Matt Queen, health enews contributor, is a communication coordinator at Aurora Health Care in Milwaukee. He is a former TV sports anchor and journalist with extensive public relations experience across the health care spectrum. Outside of work, Matt enjoys watching sports (of course), cooking, gardening, golfing and spending time with his wife and two young children.