How to help your child's sleep patterns in the summer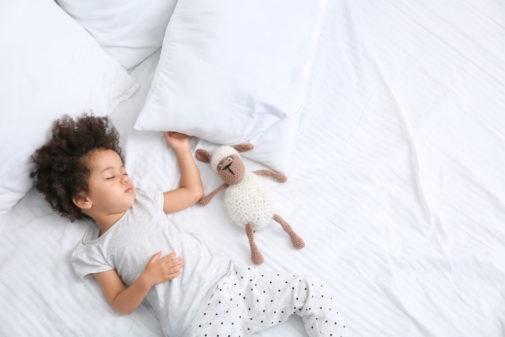 If you're having a hard time keeping your kids on a consistent sleep routine in the summer, you're not a alone. Whether it's sleeping in or staying up late, all parents know the struggle. Pediatric sleep specialist, Dr. Innessa Donskoy at Advocate Children's Hospital, has advice.
"For the most part, a child's sleep routine should stay somewhat the same for summer," says Dr. Donskoy. "The amount needed during the school year, should not be too different in summertime."
Donskoy says sleep is controlled by two things. First, our sleep pressure. The more we do, the more tired we are. Second, our circadian rhythm, or the 24-hour clock in the brain that tells us when it is time to go to sleep and when to wake up.
"Get your kids outside to enjoy the day, but as evening comes, bring them indoors with dimmed lights," Dr. Donskoy suggested. "Give them a chance to have those natural sleep hormones rise, so they start feeling sleepy."
Dr. Donskoy recommends letting your kid wind down in a relaxed atmosphere. Give them a chance to talk about their day or anticipate tomorrow. Children, like adults, don't fall asleep the moment their heads hit the pillow, so it helps to give kids a 20-30-minute bedtime routine or adjust the time for each individual child.
Another tip is swapping out screens at bedtime for some one-on-one quality time.  Summer is a unique time free from the stress of school, grades, and social pressure. Take these moments to catch up on your child's bigger goals and dreams, fears and concerns, she said. This may help them relax and settle for sleep and maybe even have the added benefit of helping parents, too.
"As the school year approaches, it will take some time to get back to normal," says Dr. Donskoy. "You do not want them adjusting once school starts.  You want them fresh, ready, and feeling good on day one. So, prepare a week or two ahead before school starts by having an earlier bed and wake up time. Slow, gradual, reward-based behaviors really work the best.  They feel most natural and are likely to be long lasting."
Now is the perfect time to schedule your child's annual checkup. Find a primary care doctor in Illinois or Wisconsin.
Related Posts
Comments
About the Author