What is a sports physical?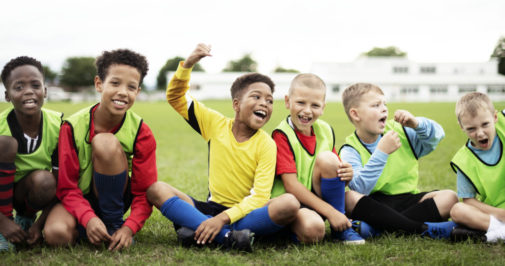 If your child wants to participate in sports — whether baseball, football, gymnastics or dance — pediatricians stress the importance of a sports physical. This simple exam, which is different from a routine wellness exam, helps your child's doctor determine if it is safe for them to participate in the rigors of sports. Focusing on the heart, lungs, joints and bones, a sports physical can identify hidden dangers such as:
Life-threatening medical conditions, like those of the heart
Conditions that should limit participation, such as concussions
Uncontrolled conditions that could interfere with safe participation (diabetes, asthma or high blood pressure)
Any old or unknown musculoskeletal issues that could lead to injuries
The exam may also result in removing any restrictions that may no longer exist.
"A sports physical gives pediatricians a chance to assess a child's overall wellness and appropriateness for the exertion required by any particular sport," explains Dr. Shrinal Vyas, a pediatrician at Advocate Children's Hospital. "After the exam, parents can feel more comfortable allowing their child to participate in more rigorous activity."
Dr. Vyas adds that a sports physical is also a great time for pediatricians to talk with children about the importance of staying healthy, including eating habits, the avoidance of drugs and alcohol, as well as safety precautions that will keep your child safe.
Now is the perfect time to schedule your child's annual checkup. Find a primary care doctor in Illinois or Wisconsin.
Related Posts
Comments
About the Author
Evonne Woloshyn, health enews contributor, is director of public affairs at Advocate Children's Hospital. Evonne began her career as an anchor and reporter in broadcast news. Over the past 20 years, she has worked in health care marketing in both Ohio and Illinois. Evonne loves to travel, spend time with family and is an avid Pittsburgh Steelers fan!