Do you need both a flu shot and a COVID-19 vaccine?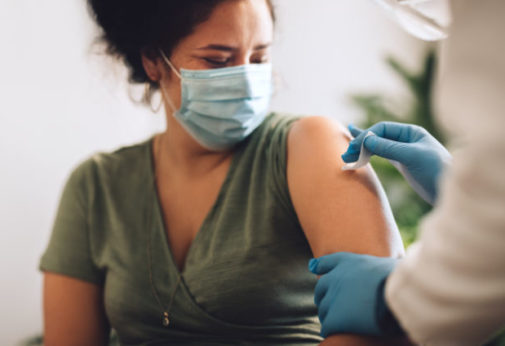 For months, experts have focused on urging as many people as possible to get a COVID-19 vaccine because they prevent serious illness and hospitalization.
It's something the seasonal flu shot has been doing for years.
Both influenza and COVID-19 are respiratory diseases and share many of the same symptoms: fever, cough, shortness of breath and body aches, to name a few. But the illnesses are caused by two distinct viruses, and immunization against one won't protect against the other. You need to get both.
Since 2008, an average of 147 million flu shots have been given in the U.S. each year, according to Centers for Disease Control data. In 2020, there was a drop in flu infections when shots were coupled with COVID-19 preventive measures such as wearing masks, social distancing, and school and office closures.
"Vaccines are safe and effective – that's been studied and proven," says Dr. Carrie Nelson, chief clinical officer at Advocate Physician Partners. "What we need to keep in mind is that each vaccine is formulated to prevent a specific disease, such as the flu."
What's more, it's possible to become infected with both the flu and COVID-19 at the same time – making it especially important to get vaccinated against both viruses. And with relaxed masking and social distancing guidelines, increased spread might be inevitable.
"Prevention against severe illness, hospitalization and disease spread are the reasons we get our shots," Dr. Nelson says. "If someone were to contract both the flu and COVID-19 at the same time, it's possible for the risk of severe illness to be much greater."
"The bottom line is that it's important to continue vaccinating against both the flu and COVID-19. And yes, that means different shots for different diseases," she says.
Schedule your flu shot in LiveWell, online or with your primary care provider. We've also made it easy for you to schedule your COVID-19 vaccination or booster at the same time. (Get details on booster shot eligibility in our FAQ.)
Related Posts
Comments
About the Author
Alyx Andrus, health enews contributor, is a senior content writer at Advocate Health Care and Aurora Health Care. With a bachelor's degree in mass communication and experience in journalism and retail marketing, she's been writing in different capacities for more than 15 years. Alyx lives in southeastern Wisconsin with her husband and their dogs, Amelia and Gus.