Should you avoid starting aspirin to prevent heart disease and stroke?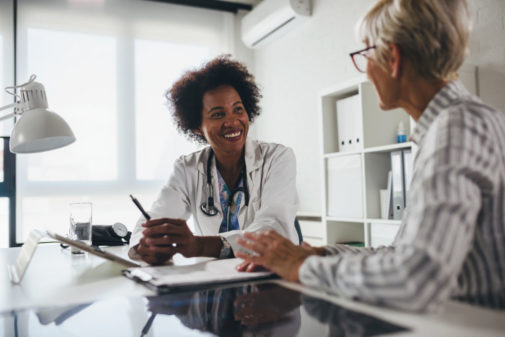 A U.S. panel of experts released new draft guidelines this month advising against starting certain patients on a daily aspirin regimen to prevent cardiovascular disease.
But Dr. Demetrius Lopes, co-director of the stroke program at Advocate Aurora Health, warns to be cognizant of the recommendation's caveats.
The statement by the U.S. Preventative Services Task Force does not apply to those who previously had a heart attack or stroke, he advised. And anyone already taking low-dose aspirin should consult their doctor before halting or curtailing use.
"The reality is, there's a large number of patients taking aspirin because they really need it," Dr. Lopes said. "If you stop and you already had a stroke or a heart attack, or you have a stent, you're at a higher risk to develop a problem."
Daily aspirin has been shown to lower the chances for first-time heart attack or stroke by helping to prevent blood clots from forming. However, the task force's guidelines indicate the regimen can also cause harm, such as bleeding in the stomach, intestines and brain.
The recommendation advises people ages 40 to 59 who are at high-risk but do not have a history of cardiovascular disease to decide with their clinician whether to begin taking aspirin as a preventative method.
People 60 and older are discouraged from starting to take aspirin, the statement says, pointing to concerns that the risk for life-threatening bleeding increases with age.
The possible risks from aspirin use compared to a patient's risk of cardiovascular disease should be weighed on a case-by-case basis, Dr. Lopes said. Nobody should abruptly start or stop medications without asking a physician and considering their full medical history.
"This report is for a very specific indication," Dr. Lopes said. "Talk to your doctor and then make a decision together about whether that guidance applies to you."
The recommendation, which is not yet final, has been posted for public comment on the task force's website through Nov. 8. Tasked with developing guidance about clinical preventative services, the independent, volunteer panel comprises national experts in prevention and evidence-based medicine.
Stroke and heart disease are leading causes of death nationwide. The Centers for Disease Control and Prevention estimates that someone in the U.S. has a stroke every 40 seconds, and more than 140,000 people die from a stroke each year.
When it comes to stroke care, timing is everything in preventing brain damage and other complications. If you suspect someone is having a stroke, remember the B.E. F.A.S.T. warning signs:
Balance: Is the person experiencing loss of coordination?
Eyes: Is the person having trouble seeing?
Face: Ask the person to smile. Does one side of their face droop?
Arms: Ask them to raise their arms. Does one drift downward?
Speech: Is their speech slurred or strange?
Terrible headache and Time to call 911: Does the person have a terrible pain that feels like "the worst headache ever?"
World Stroke Day is Oct. 29. To learn about your risk for stroke, take a quick, free online risk assessment by clicking here.
Related Posts
Comments
About the Author
Lauren Rohr is a public affairs coordinator with Advocate Health Care and Aurora Health Care. She studied journalism at the University of Illinois at Urbana-Champaign and spent the last several years working as a news reporter covering public health, local government, politics, education and all facets of life in the Chicago suburbs. In her free time, she enjoys reading, baking, staying active and cheering on her favorite sports teams, especially the Chicago Blackhawks and the Fighting Illini.