5 tips for choosing a health insurance plan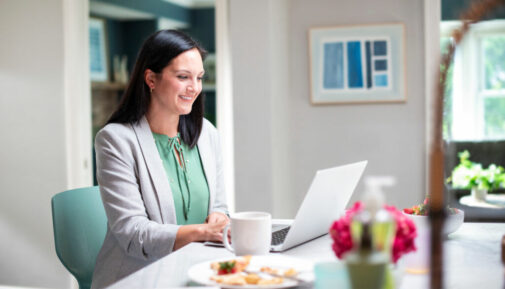 Many adults who have lost their job during the COVID-19 crisis are faced with the stress of both unemployment and the added costs associated with providing their own health insurance or going without the safety net health insurance offers.
Some people may consider forgoing health insurance but going without health insurance puts you at greater risk for even higher medical expenses and financial liability, whenever unexpected illness or injury occur. Health insurance offers medical and financial protection in case of a serious illness or accident. In addition to protecting your health, health insurance can help guard against financial hardship, debt and even bankruptcy.
If you don't have health insurance through your employer, your spouse, your parents or another source, you can sign up for private health insurance. In the past, people with preexisting medical conditions were often denied health insurance or charged extremely high premiums. Today, you can purchase private health insurance through the Health Insurance
Marketplace regardless of your past or current health. During open enrollment which ends Jan. 15, 2022, you can buy health insurance on the ACA Health Insurance Marketplace that meets your needs. The coverage will begin Jan. 1 if you enroll in a plan by Dec. 15, 2021.
When it's time to choose health insurance for next year, it's important to find a health care plan that meets your needs and those of your family.
Jennifer Walkowiak, vice president of Sales Operations & Product Development, Employer Solutions at Advocate Aurora Health, offers a few tips for choosing the right plan on Health Care Marketplace:
Tip #1: Don't miss the deadline
Open enrollment is a period when the Health Insurance Marketplace accepts applications for health insurance. Open enrollment for 2022 starts Nov. 1, 2021 and ends on January 15, 2022.
It's best to choose a plan as soon as open enrollment begins, so there are no gaps in your insurance coverage. The coverage will begin Jan. 1 if you enroll in a plan by Dec. 15, 2021.
Tip #2: Choose a health care plan that fits your life
When choosing a health insurance plan, ask yourself:
What are my family's most important needs when it comes to health care?
Who is healthy and who may need more care in the coming year?
Is anyone planning a surgery or a pregnancy?
Am I happy with my current plan? If not, what's missing?
What did I spend on health insurance last year? Do I expect that amount to change next year?
How much do I want to spend on health insurance each month?
Tip #3: Change or renew your current plan
Open enrollment is the only time of year to renew or change your current plan (without a qualifying life event). It's the perfect time to consider what you like about your current health insurance benefits, and what – if anything – you'd like to change.
Tip #4: See if you qualify for tax credits or subsidies
If you can't afford to buy private health insurance on the Healthcare Marketplace, you may qualify for tax credits or subsidies to help offset the costs of insurance.
The size of your family and your household income determine whether or not you qualify for tax credits which can be used to reduce the cost of monthly health insurance premiums or be issued as a refund on your tax return.
In addition to tax credits, you may qualify for a reduced-cost health insurance plan based on your income, or for your state's Medicaid program. See if you qualify here.
If you're having trouble finding affordable insurance or think you can't afford medical care, we're here to help. View our Financial Assistance options to find out more.
Tip #5: Choose the right network
In-network is the term used to describe a group of health care providers that your insurance company has agreements with. When you seek in-network care, your insurance usually covers more of your fees and your overall health care costs are lower.
If you choose to go to a doctor or hospital that is out-of-network, you're more likely to pay higher out-of-pocket fees than you would if you'd stayed in network. So staying in network – and choosing the right network – is important.
For more information about Health Care Marketplace Open Enrollment and to find out which plans Advocate Aurora Health participates in, click here if you live in Wisconsin. If you live in Illinois, click here.
Related Posts
Comments
About the Author
Sonja Vojcic, health enews contributor, is a marketing manager at Advocate Health Care in Downers Grove, Ill. She has several years of international public relations and marketing experience with a Master's degree in Communications from DePaul University. In her free time, Sonja enjoys spending time with her family, travelling, and keeping up with the latest health news and fashion trends.