Why now is the right time to get COVID-19 vaccines and boosters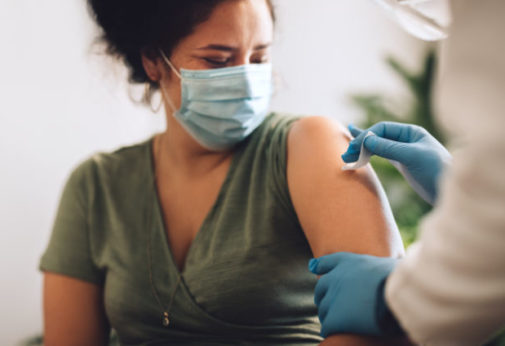 With COVID-19 hospital admissions on the rise nationwide and a new strain of the virus circulating, medical professionals say the importance of getting vaccinated and boosted is clear.
"The data shows that vaccination remains critically important and getting your booster should be a priority for those who have completed their initial series," said Dr. Robert Citronberg, Advocate Aurora Health's executive medical director of Infectious Disease and Prevention.
That's especially true as winter weather in many parts of the country keeps more people indoors, where it's easier for the virus to spread.
Like other health systems, 26-hospital Advocate Aurora has seen COVID-19 hospitalizations increase in recent weeks.
Of roughly 430 patients admitted due to COVID-19 as of Nov. 30, 92% were unvaccinated, partially vaccinated or due for a booster shot. Meanwhile, of the 8% that were fully vaccinated, many were immunocompromised and/or over the age of 65.
"Can you get COVID if you've been vaccinated? Yes. But your chances of getting severely ill or dying from it are extremely low," Citronberg said.
Additionally, current COVID-19 vaccines are expected to protect against severe illness, hospitalizations and deaths related to Omicron, the latest virus variant, which has been detected in Illinois, Wisconsin and other states.
"The booster will help us a great deal to reduce the number of patients that become ill and crowd hospitals and emergency rooms," said Dr. Raul Mendoza-Ayala, an Advocate Aurora pulmonologist in Green Bay, Wisconsin. "We're all fatigued from the pandemic and we have to start living our lives, but we need to do it in a very smart way."
Related Posts
Comments
About the Author
Stephanie Goldberg is a public affairs manager with Advocate Health Care and Aurora Health Care. She previously worked as a reporter covering health care for Crain's Chicago Business. She enjoys hiking, baking and long walks on Chicago's Lakefront Trail.