Worried about breakthrough COVID-19 cases?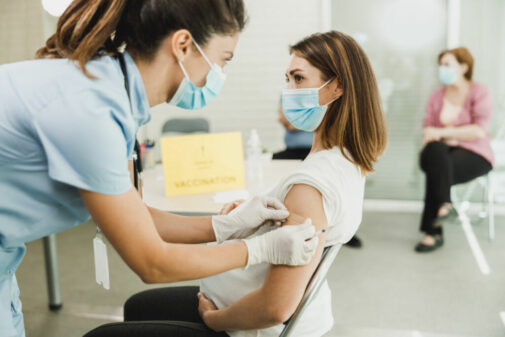 With the Omicron variant rapidly spreading, you may be worried about getting infected with COVID-19. You may even be seeing claims that the vaccine isn't working because people are still getting the virus. This claim isn't true.
"The COVID-19 vaccines are designed to prevent serious illness, hospitalizations and death," said Dr. Robert Citronberg, executive medical director of Infectious Disease and Prevention at Advocate Aurora Health. "No vaccine is 100% effective in preventing infection and breakthroughs are expected. If you do get a breakthrough infection, the severity of illness will be much less if you are fully vaccinated and have received your booster."
Most people who experience severe illness from COVID-19 are unvaccinated, so it's still imperative to get your vaccines and boosters as soon as possible to protect yourself and your community, Dr. Citronberg said. Be sure to wear a well-fitting mask when in public, especially if you are indoors, and get tested if you start exhibiting symptoms or think you have been exposed, he said.
"The symptoms of mild infections will improve with over-the-counter remedies, and most people recover at home," Dr. Citronberg said. "If you think you have an infection despite being fully vaccinated, be sure to contact your doctor for the best course of action."
Now is the perfect time to make an appointment with a primary care physician. Whether you live in Illinois or Wisconsin, it's easy to find a doctor near you. 
Related Posts
Comments
About the Author