Learn how to love yourself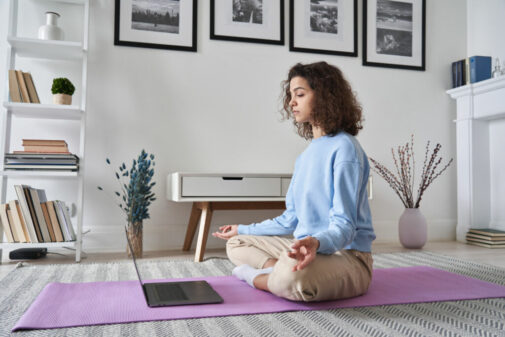 Let's face it. Taking care of yourself and showing yourself the love you deserve isn't quite on the top of our radars these days. Setting boundaries, fostering healthy relationships and practicing self-care have some cracks.
People are frequently unaware that being intentional about self-care leads to improved mood and physical health. Experts say practicing daily activities to show yourself love can lead to intellectual replenishment and physical wellness.
"Loving yourself is simply adopting a healthier mindset and extending yourself grace," says Nakita Cleveland-Hickles, Behavioral Health Therapist at Advocate Aurora Health. "Finding ways to incorporate relaxation and emotional balance into your daily activities can lead to long-term enjoyment."
In this research summary, psychology professors determined to curb feelings of unhappiness and anxiety, one must foster self-compassion. These skilled professionals recommend migrating away from perfectionism to generate room for self-growth through mistakes. This mental shift can lighten stress, inspire positive thinking, and improve your overall well-being.
The analysis noted that participants who engaged in 40-minute self-appreciation exercises every day for eight weeks, increased their self-kindness levels by 43%. Techniques including mindful chants, breathing exercises and gratitude writing all helped to promote a pattern of self-love.
While it's important to recognize how stress affects our minds, it is equally important to point out the physical effects of stress on the body. Many studies have concluded that mindful routines alleviate anxiety and support a healthy heart. Stress levels and heart rate work together in how your body will react to a difficult or tense situation.
"By empowering self-care, you open doors of relaxation that can contribute to lowering high blood pressure, heart disease, obesity and diabetes," says Cleveland-Hickles. "Engaging and prioritizing self-care can improve hypertension and other stress-induced or stress-related illnesses."
There are several exercises connected to self-care that can motivate our journey to wellness. If you're uncertain about how to begin, start with giving yourself a little hug, taking a deep breath, and practice some of these simpler self-appreciation exercises that you can make your own:
Be kind to yourself
Eat healthily and exercise often
Do something you're good at
Grab a cup of your favorite drink
Get creative with arts and crafts
Practice positive self-talk
Listen to your favorite song
Declutter your closet
Celebrate your wins
"Remember to be present and show up for yourself," says Cleveland-Hickles. "Oftentimes we gain enjoyment by helping others, but we forget to redirect some of that care into ourselves.
Now is the perfect time to make an appointment with a behavioral health provider. It's easy to find a doctor near you.
Related Posts
Comments
About the Author
Amber Thompson is a marketing graduate of the University of Wisconsin in Milwaukee. In her free time, Amber enjoys passion-filled projects including blogging and photography. Amber loves spending her free time reading journalistic columns, listening to motivational podcasts and discovering creative recipes to get her young son to eat his vegetables.