Skincare ingredients to avoid in pregnancy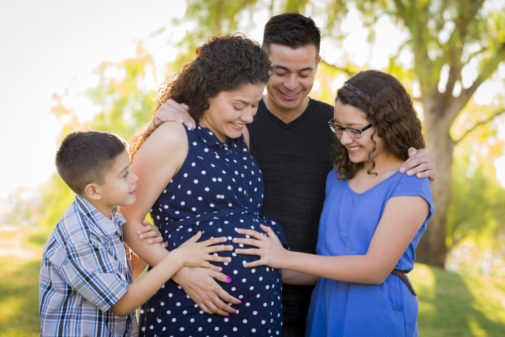 When a person becomes pregnant, there are many questions about what items are safe to use, including for skincare.
Dr. Matthew Conrad, an OBGYN at Aurora Medical Center Manitowoc County, says pregnant people should avoid the following skincare ingredients:
Retinoids
High levels of Salicylic acid
Hydroquinone
Cosmetics or other skincare products that contain phthalates
Retinoids are skincare ingredients that contain Vitamin A.
"Normally, Vitamin A is good for skincare, immune health and eye health. When it is absorbed through the skin, it is converted by the body to what is called retinol," said Dr. Conrad.
Conrad says higher levels of retinoids have the potential to cause birth defects, craniofacial issues, cardiac and thymus malfunctions.
"It can also lead to developmental delays and neurocognitive disabilities when exposed in utero," Dr. Conrad says.
There are many over-the-counter products that have retinoids. Some prescription strength retinoids to avoid include Accutane and Retin-A.
One ingredient that has become a popular alternative to retinol is bakuchiol. It is a plant extract with a chemical structure that is close to retinol and is used to help with wrinkle reduction and increasing skin firmness.
"There has been data that says it is beneficial and improved skin similar to Vitamin A and retinols," Dr. Conrad says, "A big caveat is there has not been any specific data and research in pregnancy. Due to this, I would recommend not using this in pregnancy and chest feeding because we do not have the data to support safety."
Another ingredient to be mindful of is salicylic acid. It is often found in skin cleansers to help with acne. Dr. Conrad says over-the-counter doses have been reported to be safe to use in pregnancy by The American College of Obstetricians and Gynecologists. However, higher level doses, like with a prescription, should be avoided.
Hydroquinone should also be avoided. Dr. Conrad says it is an ingredient typically used to lighten or reduce pigmentation of skin. It is recommended to limit exposure or not use during pregnancy.
Pay attention to cosmetics and other skincare items that include phthalates. Phthalates can lead to endocrine disruption.
As temperatures warm up and people begin to spend more time outside, Dr. Conrad says pregnant people should use sunscreen that is mineral based with zinc oxide and titanium oxide.
Once the baby is born, chest feeding parents should continue to be mindful of their skincare. Dr. Conrad says to avoid using any retinol compounds and hydroquinone.
Ingredients that can be used when chest feeding include:
Vitamin C
Vitamin E
Glycerin based creams
Shea butter
"Gentle, fragrance-free cleansers are also beneficial," Conrad says.
Are you trying to find a doctor? Look here if you live in Illinois. Look here if you live in Wisconsin. 
Related Posts
Comments
About the Author
Brittany Lewis is a media relations coordinator at Advocate Aurora Health. She previously worked as a reporter at TV stations around the Midwest, including Milwaukee. She studied at DePaul University where she majored in Journalism and Public Relations. Brittany enjoys traveling, hanging out by Lake Michigan, trying new restaurants and spending time with friends and family.