10 easy steps to improve your mental health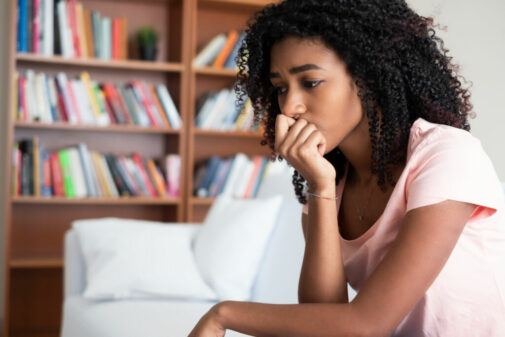 The pandemic has been challenging for a lot of people, and it's easy to let your mental health suffer.
Just like with your physical health, improving your mental health can take some dedication and consistent effort.
"Over the past few years, we have all been impacted by the stress of the COVID-19 pandemic, which is a collective trauma event, in addition to other world events and stressors," Victoria Smoter, Psy.D., Lead Clinical Psychologist at the Advocate Trauma Recovery Center, says.
"It's not just our moods, it's our psychological, mental, social and emotional well-being. Mental health includes the way that we think about things, how we act and respond, even how we manage stress," she says.
Where do you start?
Smoter gave a ten-step checklist to help you address your mental health:
Exercise and incorporate movement into your day: Incorporating physical movement, whether it is a formal workout, walking, stretching, anything that fits into your schedule and physical needs, releases endorphins that can mitigate the effects of stress and boost your mood.
Meditate or find mindfulness through yoga, music, reading: Practice mindfulness daily. You can do anything mindfully by bringing your attention and awareness to the present moment. You can eat, drive, walk, or even hang an IV bag mindfully by being fully present in that activity.
Eat a nutritious, balanced meal: Fueling your body and brain can give you the energy needed to face stress and demands of daily life. There is no one way of eating that fits every person, and making sure that you are nourishing your physical body contributes to mental health and well-being. Many chemicals that contribute to positive mood are found in our gut.
Rest and sleep: There are many types of rest, including physical rest, emotional rest, mental rest and social rest. Give yourself permission to take breaks and recharge.
Connect with a loved one or friend: Social connections are a huge part of resilience and mental health. Make time to connect with friends, family members, colleagues and other important people in your life.
Unplug from technology and visit nature: Taking time away from technology and spending time in nature helps us unwind and connect as well as taking rest from screen time
Make a gratitude list: Gratitude is linked with multiple aspects of well-being. Remember, gratitude doesn't have to be for big things. Finding things every day that are pleasant and meaningful helps us to have a grateful mindset and improve mental health.
Share your feelings with yourself or someone else, consider journaling: Write down your thoughts. When you write things down, you can see them differently. It can also help to talk to and share your thoughts with a trusted person.
Self-care: Practice self-care often. It doesn't have to be time consuming. Even things like taking a deep breath every time you start a meeting or walk into a room, resetting your posture by rolling your shoulders back a few times a day, and taking breaks can help.
Seek help or treatment with a trained professional if needed: Remember there are resources available if you need them.
Mental health, just like physical health, is something that requires consistency and dedication, Smoter says. By building in small habits, you can contribute to your mental health and resilience every day.
Are you or a loved one trying to find a doctor? Look here if you live in Illinois. Look here if you live in Wisconsin.
Related Posts
Comments
About the Author
Anna Schapiro is a public affairs coordinator at Advocate Health Care and Aurora Health Care. She has a background in public relations and communications and studied journalism at Northwestern University. When she's not working on internal communications for the organization, she enjoys cooking, reading and living in Chicago.