How to decide between the flu shot and nasal flu spray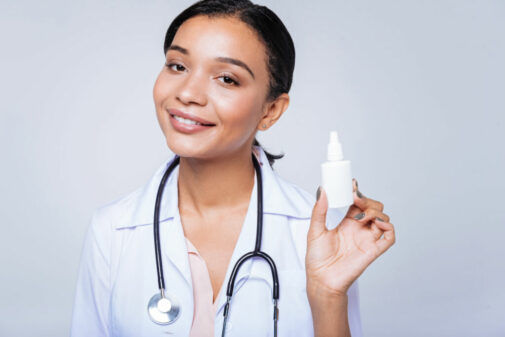 For some people, even the possibility of a fever, body aches, sore throat and congestion isn't enough to overcome an extreme fear of needles.
In fact, at least one study estimates that needle phobia leads roughly 16% of adults in the U.S. to skip influenza vaccination. This is problematic during flu season since getting vaccinated prevents many people from becoming seriously ill and spreading influenza viruses to others.
But, for some, there's another option.
The nasal flu spray, which is administered via a spritz in each nostril, is an alternative for most healthy people ages 2 through 49 who are not pregnant.
What's the difference?
"Unlike the shot, which is an inactivated form of the virus, the nasal spray is made from a small amount of weakened viruses that the body fights off to boost immunity," says Victoria Gavaghan, a clinical pharmacy specialist at Advocate Aurora Health. "Potential side effects of both vaccines are about the same, including feelings of tiredness, a low-grade fever and muscle soreness that goes away within 24 to 48 hours. In addition, some patients may experience a runny nose or nasal congestion after the nasal spray is administered."
With both, full immunity traditionally is achieved two to three weeks after getting vaccinated.
Who isn't eligible?
The nasal flu spray is indicated for fewer groups of people than the shot since it contains a small amount of live, weakened flu viruses. Those who are not eligible include children under 2 years old and adults over 49, those with severe egg allergies, pregnant women and immunocompromised people.
"People with an aversion to needles who aren't candidates for the nasal spray can hopefully take comfort in knowing that the shot is administered with a very small needle that goes in the muscle in the upper arm and comes right out," Gavaghan says.
When should it be administered?
Flu activity typically peaks between December and February, according to the Centers for Disease Control and Prevention.
"Prime time for the flu shot and nasal spray is September and October," Gavaghan says. "If you get vaccinated too early, protection may wane before flu season ends in the U.S. as late as May."
If you're eligible for the shot and spray, how should you decide which to get?
Both formulations provide strong protection against the flu throughout the season. It's really up to the person.
"If you're waffling between the two, maybe you haven't had the best experience with injections," Gavaghan says. "In that case, why not try the nasal spray and see how it works for you this season? Bottom line: Both protect against severe disease. The best thing you can do if you're eligible for vaccination is get one."
Not sure if you have cold, flu or COVID? Start a video visit and find relief for your symptoms.
Related Posts
Comments
About the Author
Stephanie Goldberg is a public affairs manager with Advocate Aurora Health. She previously worked as a reporter covering health care for Crain's Chicago Business. She enjoys hiking, baking and long walks on Chicago's Lakefront Trail.