What to know about the new childhood obesity guidelines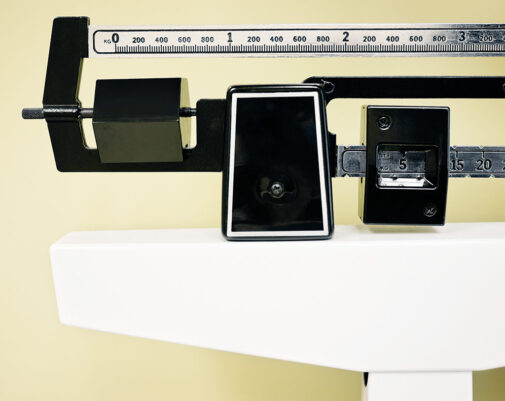 For the first time in 15 years, the American Academy of Pediatrics has updated its guidelines for evaluating and treating children and adolescents with obesity. The new guidelines stress early and intensive treatment.
"While some parents may think their child will grow out of it, some studies have shown that if a child is overweight or obese when they're as young as six, that could determine what their future looks like," says Dr. Jeremy Daigle, a pediatrician and director of the Healthy Active Living Program and Advocate Children's Hospital.
Childhood obesity remains a serious issue in the United States. Nearly 20% of children and adolescents – about 14.7 million – are considered obese, according to the CDC. Children are considered obese if their body mass index based on their sex, age, weight and height is above the 95th percentile on CDC growth charts. Your child's pediatrician will go over these growth charts during regular visits and be able to quickly identify any concerning trends.
"One thing we're trying to do is prevent long-term complications from obesity such as diabetes, high cholesterol or high blood pressure," Dr. Daigle says. "The first step if you are concerned about your child's weight is to see their pediatrician."
Immediate steps to promote healthy weight include limiting sugary drinks or fatty food intake, ensuring children are getting enough sleep and promoting physical activity. Parents and caregivers should be sure to model good behavior to their children by eating healthy and exercising.
The new guidelines also suggest that doctors consider medication for children over 12 and bariatric surgery for the over 13 who meet certain criteria. The first line of defense, however, remains changes that families can make at home.
"Initially when we see these children, we recommend lifestyle changes," Dr. Daigle says. "To be clear, conversations about weight loss medications and bariatric surgery come later if children are not responding appropriately to those lifestyle modifications."
Want to learn more about your child's risk for diabetes? Take a free online quiz here. 
Related Posts
Comments
About the Author
Katie Dahlstrom, health enews contributor, is a public affairs coordinator with Advocate Aurora Health. A storyteller at her core, she is a former newspaper reporter and spent nearly five years working as a public relations professional for Chicago's commuter rail agency, Metra. Outside of work, she enjoys birding, photography and spending time with her husband and dog.