What is Aaron Rodgers' darkness retreat?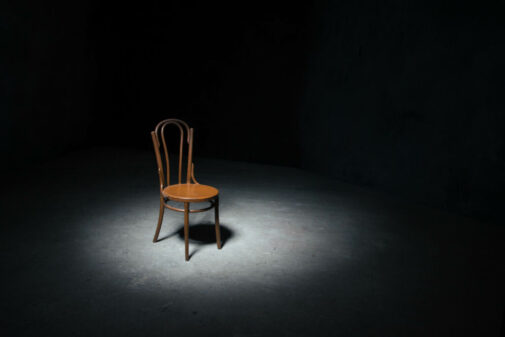 Hello, darkness, my old friend.
By definition, darkness retreats and the peace and solitude they offer don't mesh with the spotlight.
However, thanks to a famous athlete's quest for enlightenment, this centuries-old practice is in the headlines.
A darkness retreat is a form of darkness meditation. People spend time in complete darkness, devoid of any natural or artificial light, for introspection and to gain a better understanding of themselves and the world around them. These sessions can last a few minutes or a few days.
Meditation is a proven tool known to help improve mental health. It can reduce stress levels, manage pain and improve your inner flow of energy. But to get the most from meditation, it requires not holding onto thoughts and just allowing them to pass through.
"Darkness mediation is helpful for those who need to eliminate sensory distractions such as visual and auditory input," says Dr. Munther Barakat, director of behavioral health with Aurora Health Care. "We don't always notice but sounds and visual cues can trigger certain thoughts that take us off course when we are attempting to meditate."
There are also some physical benefits. In total darkness, the body releases melatonin, the hormone produced in the brain. Melatonin can lead to better sleep, but may also relieve chronic pain and prevent the rapid growth of cancer cells.
Darkness meditation is hardly new. It has been used as a spiritual teaching for thousands of years. Chinese Taoists in 600 B.C. began making the trek into the mountains to meditate by themselves in dark, empty caves.
Today, you don't need a cave. You can practice darkness meditation in the privacy of your own home. There's also a cottage industry in the woods built around darkness retreats, and dark rooms are a popular feature of boutique hotels, spas and resorts.
Both old and new at the same time, darkness meditation – and even a retreat – could be the pathway to improving your mental health and lead to a sense of enlightenment.
"Mediation allows us to develop a coping strategy that builds resilience. This is a great option because people can find what works best for them," says Dr. Barakat.
Are you experiencing chronic hip or knee pain? Take a free online quiz to learn more. 
Related Posts
Comments
About the Author
Matt Queen, health enews contributor, is a communication coordinator at Aurora Health Care in Milwaukee. He is a former TV sports anchor and journalist with extensive public relations experience across the health care spectrum. Outside of work, Matt enjoys watching sports (of course), cooking, gardening, golfing and spending time with his wife and two young children.